It was through the social media feed of Padmapani L. Perez, anthropologist and author of Green Entanglements: Nature Conservation and Indigenous Peoples' Rights in Indonesia and the Philippines (University of the Philippines Press, 2018), that I was introduced to the concept of "neighbor species," as well as the value of imagining a future—a shared future—that includes our neighbor species.
This second installment to a three-part Philippine folio does not only serve as an extension of the Anomaly installation on Filipino women's writings. It is also part collective expression of hope by artists and writers from the Philippines, part rag-tag manifestation of localized anxieties about a future that may no longer exist.
The works in this folio are produced by people from a country that has been turned by the Duterte regime into Southeast Asia's COVID-19 hotspot and Asia's murder capital for environmental activists and land defenders [1, 2]. These works are produced by people living in an archipelago projected to be the most susceptible to climate change risks and the one country on Earth that has, according to the estimates of the UN Convention on Biological Diversity, two-thirds of the planet's biodiversity and as much as 70 to 80 percent of the planet's animal and plant species [3].
In this Philippine folio installment, you will find, among many others, a vivid conceptualization of ecological utopia with a dozen botanical neighbor species. The speculative botany project is conducted by Pedantic Pedestrians (PP), a small press collective from Cordillera, a high-altitude, mountainous region in northern Philippines with a tumultuous history of anti-colonial, anti-imperialist struggles. Additionally, PP members Ivan Emil Labayne and Levi Masuli contribute an insightful conversation that might implicate the raging COVID-19 pandemic with changes in natural soundscapes, such as those observed in frog sound patterns.
Here, you will also find the prodigious visual and literary maverick Tilde Acuña making use of silent comic to personify climate grief, plus my translation from Filipino of Amado Anthony G. Mendoza III's ruminations on the nature of art and reality, including the ruinous existential and moral conditions that capitalism inflicts on literary production and consumption.
John Bengan, a multiple award-winning short story writer from Davao City, interrupts his stream of intelligently written fictionalized accounts about then-mayor Rodrigo Duterte's Davao Death Squad, the vigilante group doing summary executions, to write climate fiction. Bengan's "We Are Safe Here" shows us terror and helplessness in the face of already powerful tropical storms made more intense by a warming planet.
In Lakan Daza Umali's short story "The Sinking Church of Sto. Basilio," we are confronted by the harrowing reality of a community in a mining zone stricken with ground subsidence.
The novelist Glenn Diaz does a pitch-perfect translation from Filipino of an excerpt from Janssen Cunanan's novel-in-stories, Reil Benedict Obinque offers up a sliver of quiet apocalypse, and Richard Calayeg Cornelio lets us see an inner city finally yielding its explosive dark secrets.
While John Pucay's short story explores the emotional toll that familial responsibility takes on individual freedom, Kate Osias's science fantasy story forwards a wackier version of family inheritance, one that involves being tasked to fight world-conquering organisms.
There's poetry, too. Poetry, that unfailingly broken instrument that sometimes helps us to stay whole, comes to us in this folio through the writings of Andrea Teran, F. Jordan Carnice, and Regine Cabato, each one making an attempt at a lingering double-take on the sixth extinction. Melvin Clemente Magsanoc, self-translating his poems from the dying language Ibaloy, writes about the natural world. Bernard Capinpin translates Enrique Villasis—the duo who recently won the Words Without Borders poetry translation contest—to give us poems about certain neighbor species whose importance we don't always recognize and whose lives are imperiled by our built environments.
Kristine Ong Muslim
September 2020
Maguindanao, Philippines
References:
[1] Cliff Venson, "Philippines now SE Asia's COVID-19 hot spot, pressuring Duterte," Nikkei Asian Review, 6 August 2020, https://asia.nikkei.com/Spotlight/Coronavirus/Philippines-now-SE-Asia-s-COVID-19-hot-spot-pressuring-Duterte.
[2] Louise Maureen Simeon, "Philippines deadliest country for environmental defenders in Asia," The Philippine Star, 30 July 2020, https://www.philstar.com/headlines/2020/07/30/2031682/philippines-deadliest-country-environmental-defenders-asia
[3] "Country most threatened by climate change? Study says it's Philippines," ABS-CBN News, 15 June 2019, https://news.abs-cbn.com/spotlight/06/15/19/country-most-threatened-by-climate-change-study-says-its-philippines.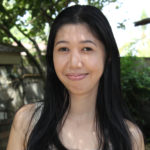 Kristine Ong Muslim is the author of The Drone Outside (Eibonvale Press, 2017), Black Arcadia (University of the Philippines Press, 2017), Meditations of a Beast (Cornerstone Press, 2016), Butterfly Dream (Snuggly Books, 2016), Age of Blight (Unnamed Press, 2016), and several other books of fiction and poetry. She is co-editor of the British Fantasy Award-winning People of Colo(u)r Destroy Science Fiction! (2016) and Ulirát: Best Contemporary Stories in Translation from the Philippines (Gaudy Boy, 2021). Her translations include Marlon Hacla's Melismas (Oomph Press, 2020), as well as Mesándel Virtusio Arguelles's Three Books (Broken Sleep Books, 2020), Twelve Clay Birds: Selected Poems (University of the Philippines Press, 2021), and Walang Halong Biro (De La Salle University Publishing House, 2018). Widely anthologized, Muslim's short stories have appeared in Conjunctions, Dazed Digital, Literary Hub, and World Literature Today. She grew up and continues to live in a rural town in southern Philippines.
&nbsp