TOWARD A GENERAL THEORY OF MATTER EXISTING BETWEEN DEATH AND LITERATURE
Translated from Filipino by Kristine Ong Muslim
[1]
Apart from a few exceptions beyond our limited grasp, no object or creature can travel faster than the speed of light. So fast it will leave in the dust even the premonition of death that once visited writers. In the dust. Yes, the dust. You know, that one and only thing that a writer can scoop up and reform into cities that will allow him to reign over his loneliness. His loneliness that he once held out proudly like a trophy before his cohorts much in the same way he had regaled them with that story about his scar from a stab wound made by a rusted dagger. His loneliness that he used to embrace night after night in sleep without it ever embracing him back. His loneliness that, whenever he stands before a mirror, tends to dissociate from his body to form a haze that engulfs the reflective surface. His loneliness that scrawled his signature on all the first pages of all his books and delivered all his speeches to all the book launch gatherings he attended and did not attend. His loneliness that has now become his source of disgrace, sliding between his fretful sighs of discontent and muddled stanzas. Like all the failures that have left him unfazed, all these are reminders—the peers of those who made the first attempts but were then toppled in the dark—that those, who are about to make a run for the first flash of light, are immediately left behind.
[2]
If we assume and then take into consideration that the Earth's radius is 6,400 km (no offense to flat-earthers) and a toy globe, the type you can buy from a store that sells school supplies, has a radius of 0.001 km, and if we take into account the chaotic roiling motion of the world's oceans, it would follow that the toy globe will never be able to make complete trip around the world (and therefore there is no way it can return to its launch point) until perhaps one day, one day when fate gives away its paltry winnings to life's gamblers, when a dreamer whispers all his wishes to the insides of the toy globe before sealing it shut and setting it free onto the sea. Of course, this also condemns the toy globe to a lifetime of fitful movement. Like dreams chased by twinges of regret. This bodes, too, of the likelihood that the dreamer continues to wait. Like a spell cast to once again speak to someone long gone and deeply missed. Only a flat world can be overrun by phantom suns.
[3]
We stand by this natural law: only a few inches separate death and literature. But, within that few-inch gap, a digression-marred world is sprouting, thriving, and dying out. The poem is always making a promise. And always, it is the poet who keeps breaking that promise. The novel is always going berserk. And it is always the writer who is fleeing the scene. Self-delusion is the only thing that literature can kill. The writer's proverbial festering wound is just a pathological manifestation, just ill health. What death can resurrect over and over is just frustration and boredom. The writer dies so his work may live. In the work's continued desecration, the reader stays alive. To build Industry and Institution, the reader must be constantly misinformed. The writer is once again brought back to life to serve Industry and Institution. In the dismantling of Industry and Institution by the writer and reader, literature lives again.
To reiterate, we stand by this natural law: except for the last sentence, the rest of the aforementioned truths are part of literature's elemental rules.
[4]
In the event that man discovers at the moment of his greatest misconception that he is in fact God, this must also be asked: what else is a writer's takeaway from that moment of his nascent authority?
[5]
You light a matchstick. Yet, you lack a dark cave where you can begin to understand why many others are claiming there's been dwindling light. There is only darkness, a void. You light another matchstick. And then another. The smoke drifts in the direction of things that pass through the spaces between your fingers. You keep lighting matchsticks, hoping the pitiful bursts of light and the itchy friction of the dancing flame's heat as it singes your skin will reveal what tomorrow has left in store for you. You keep lighting matchsticks until you are left holding the last of them. The spent ones on your feet hiss out their last remaining will to ignite again. Your eyes inspect every little corner of the matchbox, thinking you have found at last the dark cave you have been looking for. You light the last remaining matchstick. What you see is your shallow grave.
[6]
If we take as truth Alejandro Abadilla's arrogant declaration of himself, us, yourself, and myself—therefore the poet—as the entirety of poetry's material reality, and if we consider the fact that a poem is unfailingly inadequate, that it cannot circumnavigate the globe, let alone be sea-worthy in treacherous waters, and if we also consider Kerima Tariman's statement on the poem as creator of a poet, then we can extend all these circumstances to the known behavior of fermions in the quantum state and the impossibility of simultaneous existence for a poem and a poet. Through this interrogation of fundamental natural laws: whose universe must be annihilated to give way to another's desire for existence?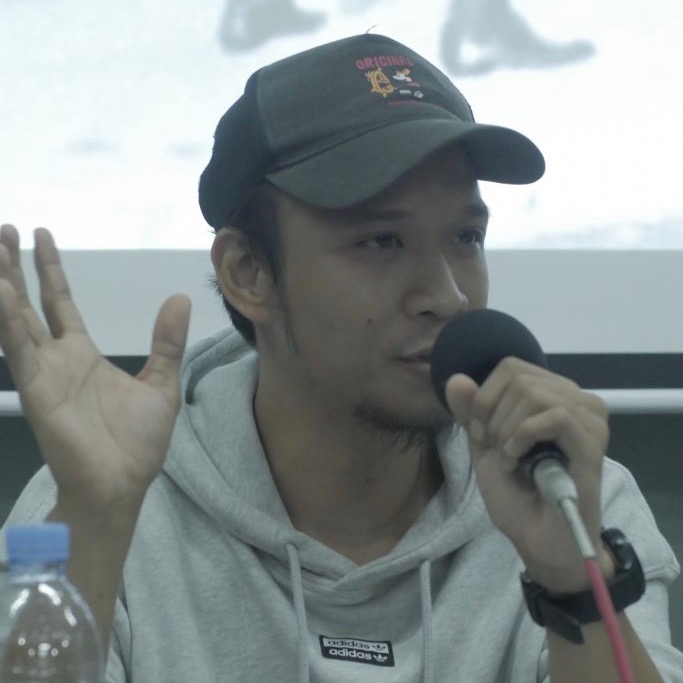 Amado Anthony G. Mendoza III teaches courses on Southeast Asian literature and creative writing at the Department of Filipino and Philippine Literature, University of the Philippines Diliman. He is the author of the novel Aklat ng mga Naiwan (Book of the Damned), co-editor of Ulirát: Best Contemporary Stories in Translation from the Philippines, and co-editor and co-translator of Wiji Thukul's Balada ng Bala (The Ballad of a Bullet). His research and other creative works have been published in Likhaan: Journal of Contemporary Philippine Literature, JONUS, Southeast Asian Studies, Talas, and Tomas.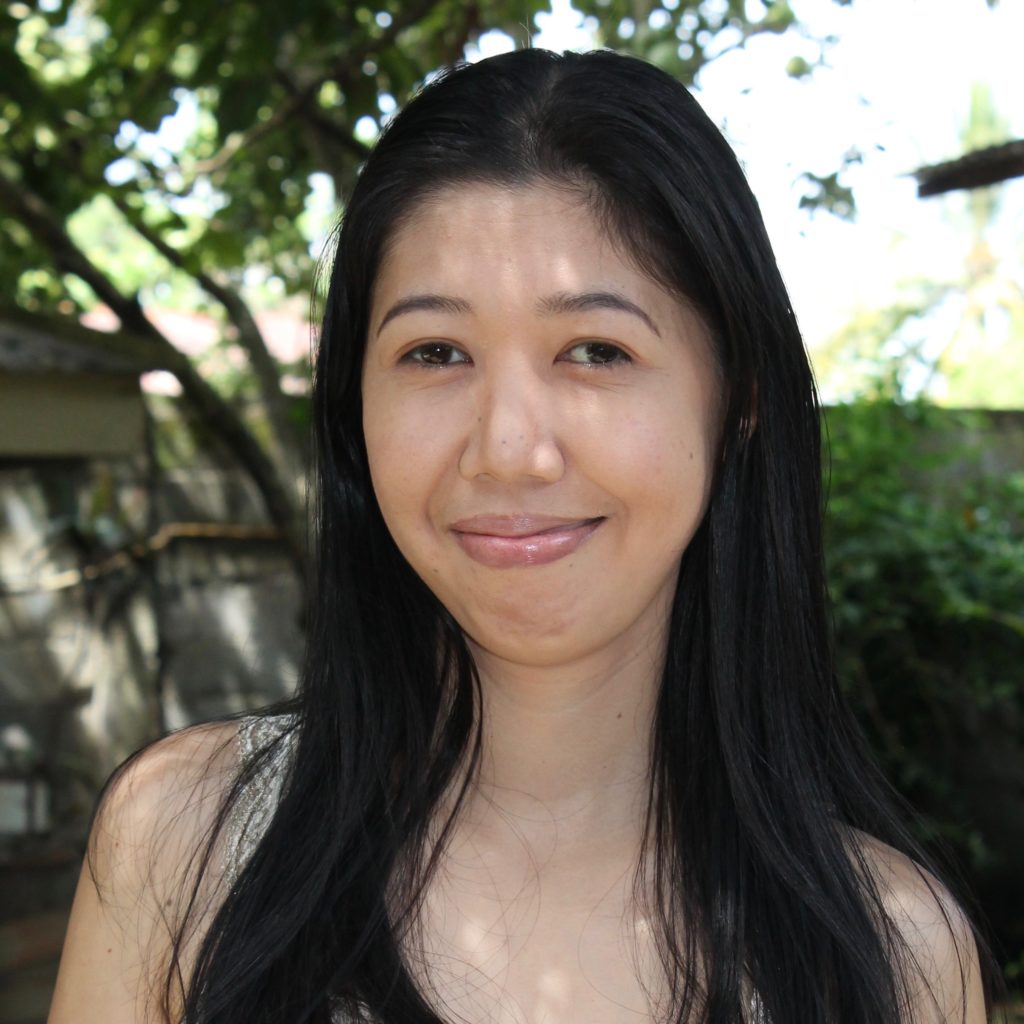 Kristine Ong Muslim is the author of The Drone Outside (Eibonvale Press, 2017), Black Arcadia (University of the Philippines Press, 2017), Meditations of a Beast (Cornerstone Press, 2016), Butterfly Dream (Snuggly Books, 2016), Age of Blight (Unnamed Press, 2016), and several other books of fiction and poetry. She is co-editor of the British Fantasy Award-winning People of Colo(u)r Destroy Science Fiction! (2016) and Ulirát: Best Contemporary Stories in Translation from the Philippines (Gaudy Boy, 2021). Her translations include Marlon Hacla's Melismas (Oomph Press, 2020), as well as Mesándel Virtusio Arguelles's Three Books (Broken Sleep Books, 2020), Twelve Clay Birds: Selected Poems (University of the Philippines Press, 2021), and Walang Halong Biro (De La Salle University Publishing House, 2018). Widely anthologized, Muslim's short stories have appeared in Conjunctions, Dazed Digital, Literary Hub, and World Literature Today. She grew up and continues to live in a rural town in southern Philippines.
&nbsp