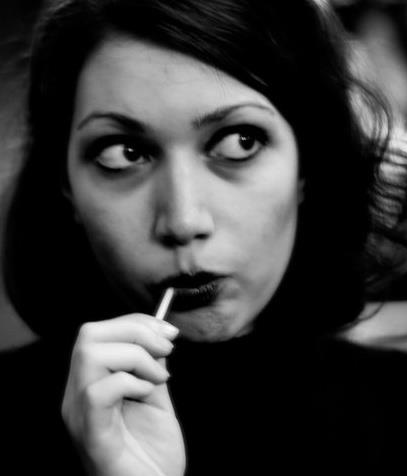 SARAH CLARK | EIC, Poetry Editor | They/Them/Theirs

Sarah Clark is a mad crip genderfuck two-spirit enrolled Nanticoke editor, writer, and cultural consultant. They are Editor-in-Chief and Poetry Editor at ANMLY, EIC of beestung, EIC at ALOCASIA: a queer plant-based magazine, Co-Editor of The Queer Movement Anthology (Seagull Books, 2024) and the Bettering American Poetry series, and a member of the Board of Directors at Sundress Press. They have edited feature folios for publications, including GLITTERBRAIN and Indigenous & Decolonial Futures & Futurisms at ANMLY, as well as folios on Sound Art, "Desire & Interaction," and a collection of global indigenous art and literature, First Peoples, Plural at Drunken Boat. At Apogee Journal, they were co-editor of #NoDAPL #Still Here and their series WE OUTLAST EMPIRE and Place[meant]. Sarah is a former Executive Board member at VIDA and former Editor-in-Chief of VIDA Review, where they curated a series of essays by writers outside of the binary, Body of a Poem and the interview series, Voices of Bettering American Poetry, and a former reader at The Atlas Review. Sarah freelances, and has worked with a number of literary and arts publications and organizations, including the Best of the Net anthology, contemptorary, #PoetsResist at Glass Poetry, Apogee Journal, Blackbird, the Paris Review, and elsewhere. In their spare time, Sarah has strong opinions and is very queer. They cannot pass a Turing test. @petitobjetb.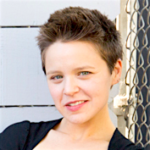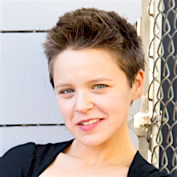 ANNA ROSENWONG | Translation Editor | She/Her/Hers
Anna Rosenwong is a translator, editor, and content strategist. Her work has been honored with the Best Translated Book Award and the American Academy of Poets Ambroggio Prize, as well as fellowships from the National Endowment for the Arts, the Banff International Literary Translation Centre, the American Literary Translators Association, the University of Iowa, and the University of California, Irvine. Read some at annarosenwong.com.
NICK POTTER | Comics Editor | He/Him/His
Nick Francis Potter is a writer, cartoonist, and educator. He is the author of New Animals (Subito, 2016). His short fiction, essays, and comics can be found in Black Warrior Review, Ninth Letter, The Offing, Big Other, Pank Magazine, Bat City Review, and Quarterly West, among others. He teaches writing and theory courses in the Digital Storytelling Program at the University of Missouri.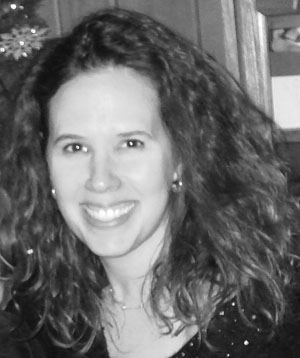 KATHRYN HENION | Fiction Co-Editor | She/Her/Hers

Kathryn Henion earned a Ph.D. in English from Binghamton University, where she was editor of the biannual literary magazine Harpur Palate. Her fiction has appeared in over twenty-five journals and was a finalist in recent contests by Fish Publishing, Scribes Valley Publishing, Beloit Fiction Journal and Sequestrum. Currently she lives and writes in Ithaca, New York, where she was artistic director of the Spring Writes Literary Festival, serves on the boards of the Community Arts Partnership and Story House Ithaca, and by day is a communications coordinator for Cornell University's College of Engineering. kathrynhenion.com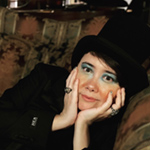 ADDIE TSAI | Fiction Co-Editor, Features & Reviews Co-Editor | Any/All

Addie Tsai is a queer nonbinary artist and writer of color. They collaborated with Dominic Walsh Dance Theater on Victor Frankenstein and Camille Claudel, among others. Addie holds an MFA in Creative Writing from Warren Wilson College and a PhD in Dance from Texas Woman's University. She is the author of the queer Asian young adult novel Dear Twin. Unwieldy Creatures, their adult queer biracial retelling of Frankenstein, is forthcoming from Jaded Ibis Press in 2022. They are the Fiction Co-Editor at ANMLY, Staff Writer at Spectrum South, and Founding Editor & Editor in Chief at just femme & dandy.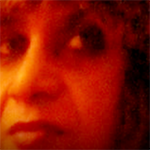 MIZZY HUSSAIN | Nonfiction Co-Editor | She/Her/Hers
Lancastrian born and bred, Mizzy Hussain currently resides in Scotland. She holds an Msc. in Creative Writing (Distinction) from the University of Edinburgh, taught by Scottish fiction writers/ poets Dilys Rose and Robert Alan Jamieson. In a past life, she completed an early course on memoir/creative non-fiction (Recording the Self: an autobiographical approach) at Birkbeck College, London, taught by renowned photographer/artist Rosy Martin and the late feminist writer Berta Freistadt. This resulted in her first published short story, "Return to England," in How Maxine Learned to Love Her Legs, an anthology of coming of age stories (Aurora Metro Press, 1995). Her first publishing achievement (a feature interview with a Doric poet) was a result of an unsolicited query/pitch to the magazine Aberdeen Leopard. Since then she has had work published in both online literary journals and in print. She was awarded Poem of the Month by The Guardian (April 2021) and is now working on her next poem, when not distracted by cat pics and dreams of living alone in a castle with hundreds of kitties.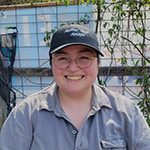 SG HUERTA | Nonfiction Co-Editor | They/He

SG Huerta is a Chicane writer from Dallas. They are the author of the poetry chapbooks The Things We Bring with Us (Headmistress Press 2021) and Last Stop (Defunkt Magazine 2023). Their work has appeared in Split Lip Magazine, Infrarrealista Review, and elsewhere. They live in Texas with their partner and two cats. Find them at sghuertawriting.com or on Twitter @sg_poetry.
jonah wu | Assistant Fiction Editor | He/They
jonah wu is a non-binary and transmasculine Chinese American fiction writer and essayist. Their work can be found in Electric Literature, Longleaf Review, beestung, The Seventh Wave, smoke and mold, and the Los Suelos anthology. They are a three-time Pushcart nominee and winner of Brave New Weird: The Best New Weird Horror of 2022. You can follow them on Twitter or Instagram @rabblerouses.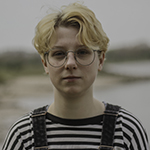 DINO de HAAS | Fiction Reader | They/Them/Theirs

Dino de Haas (they/them) is a queer artist based in the Netherlands who makes comics and games, or comics that are games. They also write poetry and short stories that are often comics or games, too, or might as well have been. In 2021, they earned a BA in Creative Writing from Artez University of Arts. They're the author of the sci-fi comic View. You can find them on twitter @dinodehaas.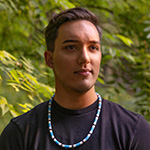 CARSON FAUST | Fiction Reader | He/Him/Esenv'
Carson Faust is two-spirit, and an enrolled member of the Edisto Natchez-Kusso Tribe of South Carolina. He is the recipient of artist fellowships from the McKnight Foundation and the Jerome Hill Foundation. His fiction has appeared here in ANMLY and has been anthologized in Never Whistle at Night: An Indigenous Dark Fiction Anthology (Vintage, 2023). His debut novel, When the Living Haunt the Dead, is forthcoming from Viking.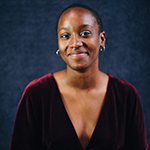 SOLANGE NEEMA | They/She
Solange Neema is a writer, performer, doula, and organizer living with their dog and dreams on Lenni Lenape land aka West Philadelphia.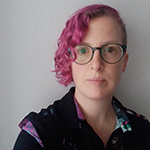 AISLING WALSH | Fiction Reader | She/Her/Hers
Aisling Walsh (she/her) a queer and neurodivergent writer based between Ireland and Guatemala, with work featuring in Electric Literature, Literary Hub, Phoebe, Púca and elsewhere. You can find her on twitter @AxliWrites, Instagram @aisling_writes & exploring neurodivergence through film at autcasts.substack.com.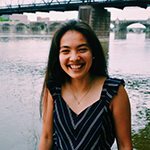 CLAIRE WYSZYNSKI | Fiction Reader | She/Her/Hers
Claire Wyszynski is a graduating senior at the College of William & Mary, majoring in history and international relations. Her research focuses on immigration law and its intersections with gender, public conceptions of health, and the Asian American diaspora. Upon graduating, she will serve as an English Teaching Assistant in South Korea as a recipient of the Fulbright grant. Outside the classroom, she enjoys sharing her favorite APIA literature and reflections on life on her personal blog, clairefy.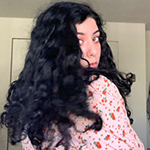 leena aboutaleb | Nonfiction & Poetry Reader | She/Her/Hers
leena aboutaleb is an Egyptian and Palestinian writer searching for fruiting trees to sleep under.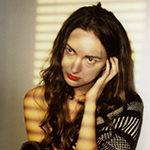 STEPHANIE KAYLOR | Nonfiction & Poetry Reader | They/She
Stephanie Kaylor is a Brooklyn-based writer completing their PhD in Feminist Studies at UC Santa Barbara. She holds a MA in Women's, Gender, & Sexuality Studies from the University at Albany, and her work can be found in publications including Raleigh Review, Salamander Magazine, and elsewhere. Their forthcoming poetry book will be out with CLASH Books in 2024.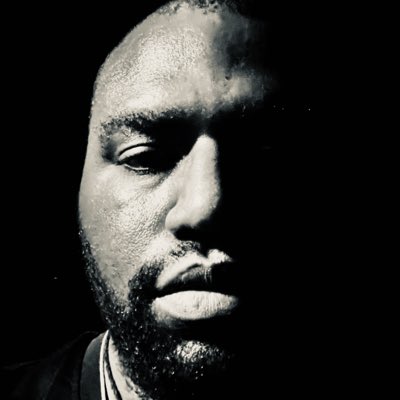 J.L. MOULTRIE | Fiction & Poetry Reader | He/Him/His
J.L. Moultrie is a native Detroiter and multi-genre writer who communicates his craft through words. He fell in love with literature after encountering James Baldwin, Hart Crane and many others. He considers himself a modern, abstract expressionist.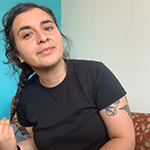 noam keim | Nonfiction Reader | They/Them/Their
noam keim is a trauma worker, medicine maker, and flâneur freak currently based on stolen Lenni-Lenape land known as Philadelphia. noam was born a settler of Occupied Palestine in an Arab Jewish family hailing from Morocco, before moving to France as a young child. They are a Lambda Literary '22 Fellow, an RWW '23 Fellow, a Tin House '23 Fellow, and a Periplus '23 Fellow, mentored by Grace Talusan. Their debut essay collection The Land is Holy won the 2022 Megaphone Prize judged by Hanif Abdurraqib, and is expected to be published by Radix Media in 2024. Connect on IG thelandisholy or thelandisholy.com.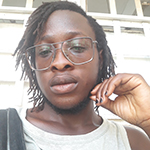 Ìjàpá O | Nonfiction Reader | They/Them/Theirs
Ìjàpá O is a genderqueer fiction and essay writer living in and working out of Ibadan, Nigeria. They are interested in the culture and politics of queerness in the contemporary world, as well as in the tensions that occur between the young and the old. Their works have appeared or are forthcoming in the Republic journal, Yabaleft Review, and The Interpreter's House.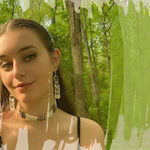 GILLIAN JOSEPH | Folio Co-Editor | They/Them/Theirs

Gillian Joseph is a queer, 2-Spirit Ihaŋktoŋwaŋ Dakota storyteller and aspiring decolonial narrative therapist who grew up as a guest on Waxhaw & Catawba lands. They currently live in Berlin, and enjoy spending time near mní (water) + trying to figure out what their dreams mean.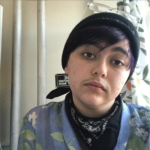 LIP MANEGIO | Folio Co-Editor | they/he

Lip Manegio is a Pushcart & Best of the Net nominated poet, organizer, designer, & dyke. Their work has appeared in Glass: A Journal of Poetry, Puerto del Sol, the minnesota review, Tin House, and elsewhere. They hold a BFA in creative writing from Emerson College, serve as editor in chief/jack-of-all-trades at Ginger Bug Press, & are the author of We've All Seen Helena (Game Over Books, 2019). Find them at lipmanegio.com.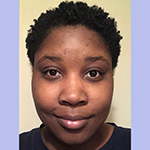 EBONY E. CHINN | Editor-at-Large | She/Her/Hers
Ebony E. Chinn is from New Jersey. She has received support from the Callaloo Creative Writing Workshop, The Watering Hole, AWP's Writer to Writer Mentorship Program, and the Bread Loaf Writers' Conference. She holds an MFA from the University of Alabama. Her work has appeared or is forthcoming in Obsidian, DIAGRAM, Lolwe, Frontier Poetry, Narrative, and Callaloo.
CHING IN-CHEN | Associate Poetry Editor | They/Them/Theirs
Ching-In Chen is the author of The Heart's Traffic (Arktoi Books) and recombinant (Kelsey Street Press) and co-editor of The Revolution Starts at Home: Confronting Intimate Violence Within Activist Communities. A Kundiman, Lambda, Watering Hole and Callaloo Fellow, they are part of the Macondo and Voices of Our Nations Arts Foundation writing communities. They have also been awarded fellowships from Can Serrat, Millay Colony for the Arts, the Norman Mailer Center and Imagining America. Their work has appeared in The Best American Experimental Writing, The &NOW Awards 3: The Best Innovative Writing, and Troubling the Line: Trans and Genderqueer Poetry and Poetics. They are a senior editor of The Conversant and serve on the Executive Board of Thinking Its Presence: Race, Advocacy, Solidarity in the Arts.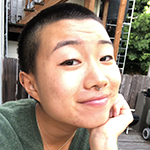 LUCY ZHOU | Assistant Poetry Editor | She/Her/Hers
Lucy Zhou is a technical writer based in the Bay Area. Her writing has appeared in HAD, Barren Magazine, X-R-A-Y Literary Magazine, and elsewhere. In 2020, she received an honorable mention for the Felicia Farr Lemmon Poetry Prize from the Academy of American Poets. She loves long-haired cats, labyrinths, and endlessly revising her pieces. You can find her on Twitter @lrenazhou.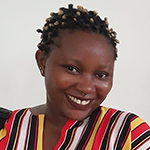 IYANUOLUWA ADENLE | Poetry Reader | She/Her/Hers
Iyanuoluwa Adenle is a poet from Nigeria. Her works make a conscious attempt to explore the human conditions based on grief, loss, and love. Her works have appeared or are forthcoming in Kalahari Review, African Writer, Empty Mirror, Onejacar, Lolwe, Kissing Dynamite, Olongo, 20.35 Africa, Blue Earth Review, Cosmonauts Review, Pepper Coast Lit, and elsewhere.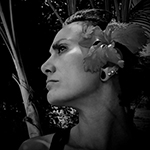 SONIA BEAUCHAMP | Poetry Reader | She/Her/Hers
Sonia Beauchamp is the daughter of a Chinese immigrant. She is a healing artist, teaching assistant, and mother of two. Her writing examines multiracial, feminist, queer identity and appears in Hawai'i Pacific Review, Wussy Mag, Typehouse Literary Magazine, and elsewhere. You can find her surrounded by feral chickens on the North Shore of O'ahu and at soniakb.com.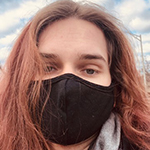 WILLOW JAMES CLAIRE | Poetry Reader | They/Them/Theirs
Willow James Claire is a trans poet from Arizona. Their work has been nominated for both the Best of the Net and the Pushcart Prize anthologies, and has appeared or is forthcoming in Frontier, Protean, The Indianapolis Review, and Foglifter. Willow holds an MFA from Sarah Lawrence College.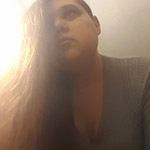 TRIPP J CROUSE | Poetry Reader | They/Them/Theirs
Tripp J Crouse is niizh manidoowag (Two-Spirit) Ojibwe, and also a 20-plus-year recovering journalist. Tripp currently works with a non-profit that specializes in community and economic development in Southeast Alaska. They also perform spoken word, write poetry, fiction, paint, draw, bead and advocate for the visibility and representation of Indigenous people in media. Tripp has poetry published or forthcoming in The Yellow Medicine Review, oddball magazine, Grassroots and Zygote in My Coffee, Words & Whispers and beestung. They are currently working on a poetry collection called "Marginalia." Originally from the Midwest, Tripp now calls Dzantik'i Heeni (Juneau, Alaska) home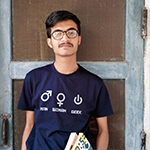 ASHISH KUMAR SINGH | Poetry Reader | He/Him/His
Ashish Kumar Singh is a queer poet from India with a Master's degree in English Literature. Previously, his works have appeared. or are forthcoming in, Chestnut Review, 14poems, Bombay Literary Review, Mason Jar Press, Banshee, Tab Journal, and elsewhere. He serves as a poetry editor at Indigo Literary Review and has recently joined the editorial team at Visual Verse. You can find him on Twitter @Ashish_stJude and Instagram @ashish_the_reader.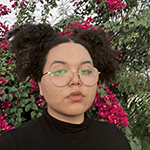 NÉLARI FIGUEROA TORRES | Poetry Reader | They/Them/Theirs
Nélari Figueroa Torres is a queer Puerto Rican writer, editor, black coffee drinker, and current undergraduate student at Brown University studying English and Africana Studies. Their current interests include expressions of queerness and spirituality within the Caribbean. These endeavors are facilitated by the use of archives to create multi-media and written work centering on Puerto Rican identity and fragmented histories. Their work is featured or forthcoming in Querencia Press, Acentos Review, Beaver Magazine, Somos Latinx Literary Journal, and various zines.
ALLISON THUNG | Poetry Reader | She/Her/Hers
Allison Thung is a Singaporean poet and project manager. Her poetry has been published in Chestnut Review, ANMLY, Heavy Feather Review, Cease, Cows, and elsewhere, and nominated for Best of the Net, Best Microfiction, and Best Small Fictions. Allison's debut poetry chapbook is forthcoming with kith books, and she also reads poetry for Chestnut Review. Find her on Twitter and Instagram @poetrybyallison, or at allisonthung.com.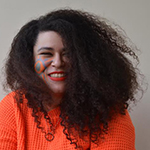 NOUR KAMEL | Translation Assistant Editor | She/They
Nour Kamel writes, edits, and bakes things in Egypt. Their chapbook Noon is part of the New-Generation African Poets series and her writing appears in various places including Rusted Radishes, World Literature Today, The Shade Journal and Mizna. Kamel writes about identity, language, queerness, gender, oppression, family, and food.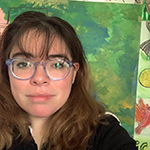 SAM MOE | Translation Assistant Editor | She/Her/Hers
Sam Moe is the first-place winner of Invisible City's Blurred Genres contest in 2022, and the 2021 recipient of an Author Fellowship from Martha's Vineyard Institute of Creative Writing. Her first chapbook, "Heart Weeds," is out from Alien Buddha Press and her second chapbook, "Grief Birds," is forthcoming from Bullshit Lit in April 2023. You can find her on Twitter and Instagram as @SamAnneMoe.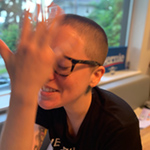 MAXINE SAVAGE | Translation Assistant Editor | They/Them/Their
Maxine Savage is a translator, writer, and educator whose work has been supported by the Fulbright Commission and the American-Scandinavian Foundation. Their scholarly and creative work has appeared in PARSE Journal, Ós – The Journal, Seedings, and elsewhere. They are a PhD Candidate in Scandinavian Studies at University of Washington.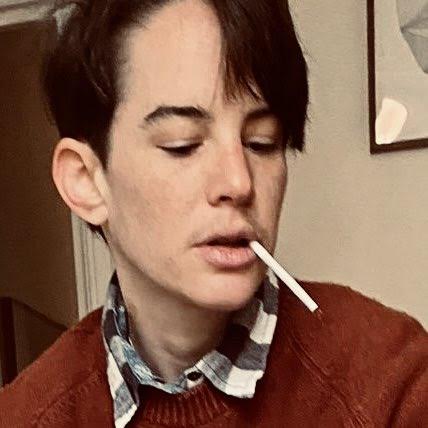 MIN STRAUSSMAN | Translation Assistant Editor | he/him/his and they/them/theirs
Min Straussman is an essayist, poet, translator, and educator living in Paris. He holds a master's degree in comparative literature from the Sorbonne. Since 2017, he has been a regular contributor to Dictionary[dot]com where he writes about etymology and language. His work has also been published in in Hey Alma and beestung, and he has a book forthcoming on Gershom Scholem, Walter Benjamin, and the connections between kabbalah and the urban environment. He is fascinated by the fragmented, the esoteric, and all things related to his hometown of Pittsburgh, Pennsylvania. You can find his work at mintherose.com or on Twitter @mintherose.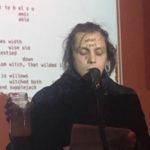 ZEBULON WIMSATT | Folio Editor | They/Them/Theirs
Zebulon Wimsatt lives in Rhode Island. They study and work in public library systems; previously, they studied digital language arts at Brown University. Their poems about and illustrations of hourses have been published in the online journal E•ratio, and in the print journals Pallor Pink and Transversals.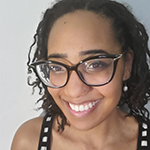 ELIZABETH UPSHUR | ok so boom…: Your Black Media Hub! Editor | She/Her/Hers
Elizabeth Upshur is a Black Southern writer and guest on Tsalaguwetiyi land. She is the poetry co-editor at Okay Donkey Mag, a contributing editor at Seventh Wave, and social media manager for the forthcoming The Loveliest Review. Her work lives at Pretty Owl Poetry, Gigantic Sequins, EcoTheo, and others. She is a Fulbright alumna, founding member of the Southern Esusú Endeavor, and is still clinging to Twitter @lizzy5by5.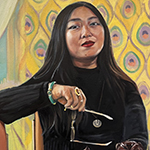 SHANNON HONG | YAYSIAN Column Editor | She/Her/Hers
Shannon is a Chinese American writer and technologist. She sits on the board of Counterpulse, an experimental performing arts nonprofit in San Francisco, and she publishes an irregular newsletter called Shannonigans. She writes about family and rituals, recognition and longing, intersections and confusions, and wonder. One day, she'll open a tea shop.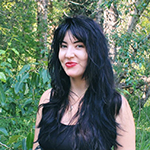 ALYSSANDRA TOBIN | DIS/CONNECT Column Co-Editor | She/They
Alyssandra Tobin (she/they) was grown on Boston's North Shore. She is the author of the chapbook, Put Eyes on Me Not Like a Curse, published by Quarterly West in 2022. Her poems and essays appear in Poetry Northwest, Gigantic Sequins, Grist, Puerto del Sol, The Pinch, and elsewhere. She is a PhD student in English at Oklahoma State University.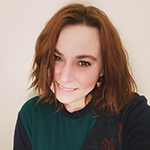 RAYE HENDRIX | DIS/CONNECT Column Co-Editor | She/They
Raye Hendrix is a writer and photographer from Alabama. Raye is the author of the poetry chapbooks Every Journal is a Plague Journal (Bottlecap Press) and Fire Sermons (Ghost City Press). She is the winner of the 2019 Keene Prize for Literature and Southern Indiana Review's 2018 Patricia Aakhus Award. Their work has been or will soon be featured in Poetry Daily, American Poetry Review, 32 Poems, Shenandoah, Poet Lore, Cimarron Review, Poetry Northwest, The Adroit Journal, and elsewhere. Raye is the Poetry Editor of Press Pause Press and a PhD candidate at the University of Oregon working in English and Disability Studies. You can find Raye on social media or at rayehendrix.com.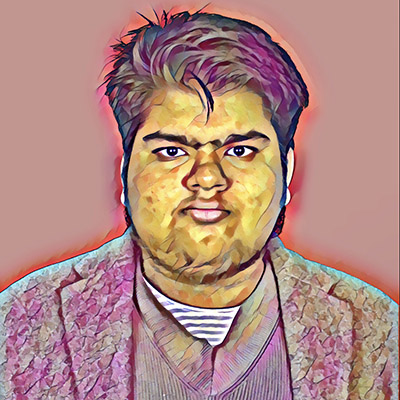 Mrityunjay Mithran Mohan | DIS/CONNECT Column Co-Editor | He/Him/His
Mrityunjay Mithran Mohan is a queer, trans, disabled writer of color. Mrityunjay's work has been published or is forthcoming in The Michigan Quarterly Review, The Indianapolis Review, Oyster River Pages, The Masters Review, and elsewhere. He's been awarded scholarships by Sundance, GrubStreet, Lighthouse Writers Workshop, The Common, Frontier Poetry, among others. He was a semi-finalist for the Copper Canyon Press Publishing Fellowship. He has worked as a guest editor, a reader, and an intern at various literary journals. Currently, he's a reader for the Harvard Review and The Masters Review.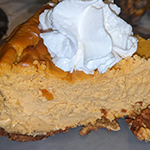 CHLOE N. CLARK | From The Fridge to The Frying Pan Column Editor | She/Her/Hers
Chloe N. Clark is the author of Collective Gravities, Patterns of Orbit, Escaping the Body, Your Stranger Fortune, and more. Find her on Twitter @PintsNCupcakes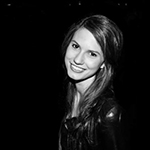 OLIVIA MUENZ | Music Column Editor | She/Her/Hers
Olivia Muenz is a disabled writer from New York. She is author of poetry collection I Feel Fine (Switchback Books, forthcoming 2023), winner of the 2022 Gatewood Prize, and chapbook Where Was I Again (Essay Press, 2022). She holds a BA from New York University and an MFA in creative writing from Louisiana State University, where she received the Robert Penn Warren Thesis Award in prose and served as an editor for New Delta Review. A '22 Tin House Summer Workshop participant, her work has appeared or is forthcoming in New England Review, The Missouri Review, Michigan Quarterly Review, Gulf Coast, Black Warrior Review, Pleaides, Massachusetts Review, Denver Quarterly, and elsewhere. She lives in the Hudson Valley. Find her online at oliviamuenz.com.
TONY PATTERSON | Get Your (Gra)fixes and (Co)mixes Editor | He/Him/His
Tony Patterson is an interdisciplinary artist who loves all things comics! Patterson's own art practice includes nonfiction comics, graphic memoirs, and a healthy dose of surrealism. At Goddard College, Patterson studied art, music, and the humanities, receiving a BFA in Socially Engaged Art in 2021 and an MFA in Interdisciplinary Art in 2023.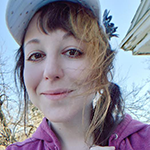 jojo LAZAR | Poetic Conversations Column Editor | She/Her/Hers
jojo Lazar is a Massachusetts-based artist-writer and "Art Enabler" interested in sharing creative writing resources with all ages and communities. She holds a BA from Brandeis University, an MFA in Creative Writing, Poetry from Lesley University, and teaches writing, zine-making/collage, and ukulele around Greater Boston and online. She is a contributor of book reviews to The Somerville Times, and has been a visiting lecturer at Endicott College and Lesley University. She presented at the MassPoetry Festival (2013) on poetry and performance art, and contributed the cover painting and poetry to 'Faggot Dinosaur;' a celebratory collection edited by Ali Liebegott that was given a National Queer Arts Festival (2012) award. She has published collage poetry in Angelical Ravings, Zen Monster, For Sale, as well as poetry in Broad Magazine, Connotation Press, Delirious Hem, A Bad Penny Review, Internet Friends (zine), as well as her own zines ('Niblet') since 2005, and others. She was also the first "blogterview" writer and social media person for VIDA (2010-2011). She performs in bands: Walter Sickert & The Army of Broken Toys (since 2008) and her own duo, Death And The Poetess. She is writing a very vaudevillian "party archivist femmoir." @poetessS across social media – jojoLazar.com
heidi andrea restrepo rhodes | Neurodivergent & Neuroqueer Poetics Column Editor | they/them
heidi andrea restrepo rhodes are a queer, disabled, brown/Colombian, writer, scholar, educator, and cultural worker. Their poetry collection, The Inheritance of Haunting (University of Notre Dame Press, 2019) won the 2018 Andrés Montoya Poetry Prize. Their chapbook, Ephemeral, is the 2022 winner of the Lorca Latinx Poetry Prize and is forthcoming with EcoTheo Collective. They are a 2023 recipient of the Creative Capital Award, a VONA Alum, and have received poetry fellowships from Zoeglossia, CantoMundo, Radar, and Yale's Center for the Study of Race, Indigeneity, and Transnational Migration. Their poetry and creative non-fiction have been published in American Poetry Review, The Normal School, Poetry, and Waxwing, among other places. They currently live in California. IG: @vessels.we.are

ERICA MENA | Editor & Executive Director, Anomalous Press | They/Them/Theirs
Erica Mena is a Puerto Rican poet, translator, and book artist. Their book Featherbone (Ricochet Editions, 2015) won a 2016 Hoffer First Horizons Award. Their translation of the classic Argentine sci-fi graphic novel The Eternaut (Fantagraphics, 2015) won a 2016 Eisner Award. They holds an MFA in Poetry from Brown University, an MFA in Literary Translation from the University of Iowa, and an M.Phil in Culture and Criticism from the University of Cambridge. They are a visiting lecturer in poetry and book arts at Brown University. Follow them on Instagram, Tumblr, or at acyborgkitty.com.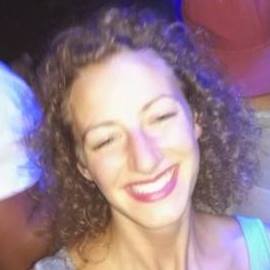 GENEVIEVE PFEIFFER | Assistant Director | They/Them/Theirs
Genevieve Pfeiffer is curating a folio on reproductive justice and its intersections (they urge you to submit). They are a writer and poet, and facilitate workshops with survivors of sexual assault and harassment. Their work is forthcoming or has been published in Erase the Patriarchy, Juked, So to Speak, Stone Canoe, and more. They oscillate between NYC and the mountains, and you can find them where there are trees. Genevieve blogs about outdoor wanderings and herbal birth control's intersections with witches, colonization, and personal and bioregional health at: medium.com/@GenevieveJeanne.