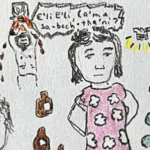 Anomaly #31. Autumn 2020. With feature folio To Speak as a Flower: a Folio of Performance Writing. Poetry, prose, comics, and translations by Tamara Jong, Jennifer Murvin, Chloe Martinez, Andie Frein, Amelia L. Williams, Alina Viknyanskiy, Tian-Ai, Stephanie Jean, Shay Alexi, Saddiq Dzukogi, Noor Ibn Najam, Noʻu Revilla, Michal Jones, KL Lyons, Irteqa Khan, Ima Odong, Heather Simon, Eunice Kim, Chavonn Williams Shen, Bailey Cohen-Vera, Asmaa Jama, Amanda Holiday, Yi Feng tr. Shuguang Zhang, Rachael Daum tr. Natalia Rubanova, Omar Qaqish tr. Sadaa al-Daas, Michelle Quay tr. Bijan Najdi, Mark Tardi tr. Robert Rybicki, Ken L. Walker tr. Georg Herwegh, K.E. Knox tr. Vergil, Joe Milutis tr. Stéphane Mallarmé, Jeannine Pitas and Jesse Lee Kercheval tr. Silvia Guerra, Hodna Nuernberg and Koen De Cuyper tr. Lamis Saidi, Cynthia Steele tr. Jaime Huenún Villa, Clara Burghelea tr. Ștefan Manasia, Anna Blasiak tr. Joanna Fligiel, Allana Noyes tr. Noé Blancas-Blancas, Laurence Klavan, LaToya Jordan, K-Ming Chang / 張欣明, Carson Faust, Tasha Raella, Jody Chan, Anjoli Roy, Stine An, Shin Yu Pai, Mariana Roa Oliva, K. Henderson, Justin Phillip Reed, Julianne Neely, Joe Harjo, J K Chukwu, Diana Khoi Nguyen, and Anaïs Duplan.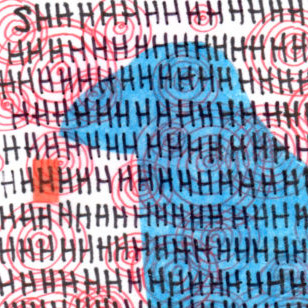 Anomaly #30. Spring 2020. With feature folios Queer Indigenous Poetics and Writings by Filipino Women. Poetry, prose, comics, and translations by Abbigail Baldys, Derek Berry, Angelique Zobitz, Julia Dasbach, Ashely Adams, Rodney A. Brown, Hussain Ahmed, Gabrielle Spear, Oli Isaac, Fargo Tbakhi, Jacq Greyja, María Lysandra Hernández, Hari Alluri, Turandot Shayegan, Juliette Givhan, Dara Passano, Feliz Moreno, Monica Macansantos, John Abbasi, Devan Murphy, Jason Hart, Carmen Ribaudo, Kimball Anderson, Mita Mahato, Coz Frimpong, Allison A. deFreese, Chen Du & Xisheng Chen, Agnieszka Gabor da Silva, Calvin Olsen & Antonio Ladeira, Gabor Gyukics, Travis Hedge Coke, Taté Walker, Romeo Romero, Rapheal Begay, Rain Prud'homme, Noʻu Revilla, Michael Wasson, M. Carmen Lane, Kit Thomas, Kim Shuck, Kai Minosh Pyle, Julian Talamantez Brolaski, Jenny L. Davis, Crisosto Apache, Billie Kearns, Arianne True, Zeny May D. Recidoro, Sigrid Marianne Gayangos, Saquina Karla C. Guiam, Roma Estrada, Roda Tajon translated by Kristine Ong Muslim, Rae Rival, Maryanne Moll, Floraime Oliveros Pantaleta, Firie Jill T. Ramos translated by Merlie M. Alunan, Eunice Barbara C. Novio, Erika M. Carreon, Elizabeth Joy Serrano-Quijano translated by John Bengan, Eliza Victoria, Daryll Delgado, Christine V. Lao, and Alyza May Timbol Taguilaso.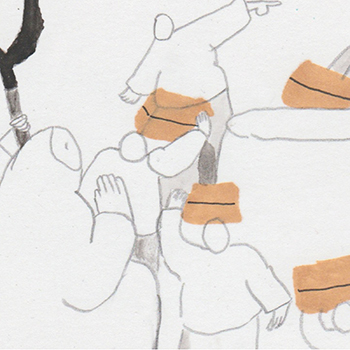 Anomaly #29. Autumn 2019. With feature folios: Outside Roe edited by Genevieve Pfeiffer, Queering in Plain Sight edited by Addie Tsai, and CantoMundo : A Decade of Song edited by M. Soledad Caballero. Poetry, prose, and translations by 言午正宜, Trust Tonji, Teo Mungaray, Sophia Terazawa, Sara Ryan, Michael Akuchie, makalani bandele, Lily Duffy, Leila Ortiz, Jenny L. Davis, Golden, Fiona Chamness, Cassandra J. Bruner, Brennan Bogert, beyza ozer, Sarah Pincock, Momo Meow, Johnny Damm, Cole Johnson, Claudia Chinyere Akole, Tiffany Higgins, Lívia Natália, Sherilyn Hellberg, Jonas Eika, Robert Smith, Yasmin Nigri, Patricia Dubrava, Agustín Cadena, Matthew Rinaldi, Maria José Silveira, Marguerite Feitlowitz, Ennio Moltedo, Katherine M. Hedeen, Olivia Lott, Raúl Gómez Jattin, Jake Syersak, Hawad, Jacob Rogers, María do Cebreiro, Claire Hirsch, Nicolás Poblete Pardo, Julian Anderson, John Colburn, Hillary Leftwich, Abigail Oswald, Phyllis Brotherton, Levis Keltner, Rebekah Morris, Sonia Beauchamp, Sandra Hunter, Raye Hendrix, Maryan Nagy Captan, M. Carmen Lane, Jean Prokott, Fabienne Josaphat, Elsa Valmidiano, Caitlin Cowan, Amy Small-McKinney, T'kya Taylor and Joe Andrews, Stephanie Lane Sutton, Miriam Bird Greenberg, Lix Z, Jade Wallace, Iris McCloughan, Elana Lev Friedland, Connor Wright, C. A. Schaefer, Barrett White, B. Woods, Antonius-Tin Bui, Anthony "CozCon" Conover, Ruth Irupé Sanabria, Roberto F. Santiago, Peggy Robles-Alvarado, Octavio Quintanilla, Monica Rico, Millicent Borges Accardi, Luivette Resto, Liliana Valenzuela, Gerardo Pacheco, Francisco Aragón, Felicia Zamora, Emily Pérez, Diego Báez, and Anthony Cody.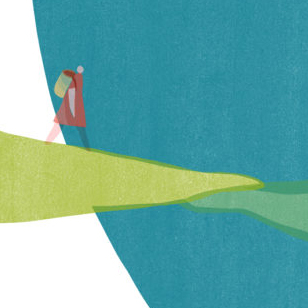 Anomaly #28. Spring 2019. With feature folios: Transtastic Tomorrows, edited by jayy dodd, the South Asian Subcontinent edited by Scherezade Siobahn, and Caribbean Writers edited by Richard Georges & Ann-Margaret Lim. Poetry, prose, and translations by Xandria Phillips, Yongyu Chen, Moira J., Mia Ayumi Malhorta, m/ryan murphy, Kinsey Cantrell, Kathryn Merwin, Janelle Tan, Jody Kennedy, Jacqui Germain, E. Kristin Anderson, J.L. Peters, Gwendolyn Paradice, Ashley Adams, Monica Hileman, Manuel Aragon, Debojit Dutta, Abu Bakr Muhammad ibn Arfa' Ra'suh, Neus Canyelles, Arthur Rimbaud, Walid Abdallah, Andy Fogle, Mary-Jane Holmes, Marlena Gittleman, Karan Madhok, Janet McAdams, Ericka Luckert, Caroline M. Mar, Annie Blake, Kate Schapira, Aeon Ginsberg, Paura Rodríguez Leytón, Amrit Lal "Ishrat" Madhok, Logan February, Yamini Pathak, Rushda Rafeek, Rochelle Potkar, Prachi Patel, Nina Sudhakar, Naveed Khan, Nat Raha, Mrinalini Harchandrai, Mihir Vatsa, Kanya Kanchana, Art Currim, Ankita Shah, Ryan Tarr, Rachel Franklin Wood, Noel Jones, mud howard, Jay Besemer, Ethan J. Murray, Ching-In Chen, Catherine Chen, Casey Rocheteau, Ava Hofmann, Alex Kime, Tricia Allen, Summer Edward, Soyini Forde, Shivanee Ramlochan, Reuel Ben Lewi, Rae-ann Smith, Nia Andino, Kristine Simelda, Juleus Ghunta, Gilberte O'Sullivan, Divya Persaud, Des Seebaran, Charlotte Hammond, Celia Sorhaindo, Ayanna Gillian Lloyd, Arturo Desimone, and Ana Portnoy Brimmer.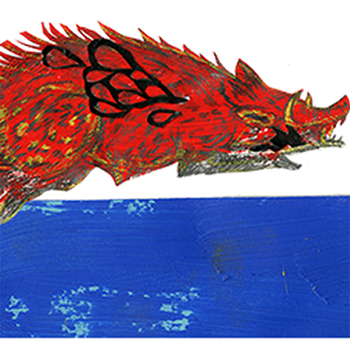 Anomaly #27. Winter/Spring 2018. With feature folio Indigenous Futures & Imagining the Decolonial, edited by Raquel Salas Rivera, Sarah Clark, & B.B.P. Hosmillo. Poetry, prose, translation, and comics by torrin a. greathouse, Spencer Williams, Scherezade Siobhan, Sarah Sgro, Sara J. Grossman, Raena Shirali, Nicole Connolly, Michael Pagán, M. Carmen Lane, Kyle Liang, Kimberly Quiogue Andrews, Khalypso, Karla Cordero, Jennifer Sperry Steinorth, Christy Davids, Chaun Ballard, Brandon Melendez, Mita Bordoloi, Kate Doyle, Chloe N. Clark, Thomas Dai, Lasya Gundlapudi, Alexandria Peary, Simon Rogghe, Louis Aragon, Paul Sohar, Zoltán Böszörményi, Maru Jane White, Maria Tsvetaeva, Lida Nosrati, Ahmad Pouri, Kelsi Vanada, Álvaro Lasso, Julia Bohm, Catullus, Anthony Seidman, Rodolfo Hinostroza, Simon Moreton, Nina Vandweghe, Malachi Lily, Keren Katz, Kelsey Wroten, Jon Vaugh, E.A. Bethea, and Dalbert B. Vilarino.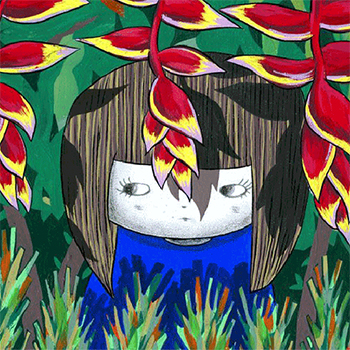 Anomaly #26. Winter/Spring 2017. With feature folios on Egyptian Writers, edited by Hazem Fahmy, Radical: Avant Garde Poets of Color, edited by Ysabel Y. Gonzalez, and Puerto Rico en mi Corazón. Poetry, prose, translations, and comics by Zaina Alsous, Valentine Conaty, Trish Salah, Trace DePass, Suzi F. Garcia, Seema Reza, Olatunde Osinaike, M. Soledad Caballero, Linette Reeman, Kenji C. Liu, Jacqueline Balderrama, Diane Glancy, Casandra Lopez, Ashley Yang-Thompson, Aricka Foreman, Sara Schaff, Nora Garrett, Jae Kim, Finley MacDonald, Aliceanna Stopher, Xinhe Zhou, Pamela Johnson Parker, Dian Parker, Celina Nader, Wenting Li, Mark Ehling, Jennifer Lisa, Ishita Basu Malik, Hue Nguyen, Émilie Gleason, Aya Kakeda, Anji Wicki, and Anapurna.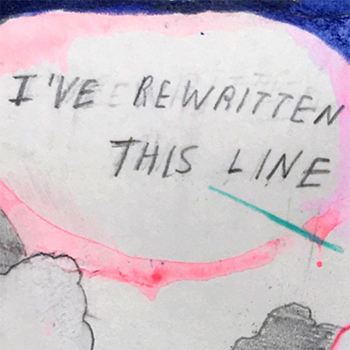 Anomaly #25. With feature folios: GLITTERBRAIN, edited by Sarah Clark, Sacred Americas, edited by Desiree Bailey, Speculative Ficton in Translation by Women, edited by Rachel Cordasco, and I-Object. Poetry, prose, translations, and comics by Shireen Hamza, Ali Abeddine, Samuel Martin, Jean-Christophe Bailly, Megan Berkobien, Joan Todó, Matthew Landrum, Sámal Soll, Katrin Ottarsdóttir, Jeanette Geraci, Rilke, Elvia Ardalani, Ilana Dann Luna, Giancarlo Huapaya, Hélène Cardona, Maram Al-Masri, Eugene Ostashevsky, Elisa Biagini, Brendan Riley, Juan Gómez Bárcena, Wendy Wimmer, Tariq Shah, Petra Kuppers, Hadley Moore, Rachel Lichtman, Natassja Traylor, Kirstin Allio, Kathryn Hargett, Su Hwang, Sean D. Henry-Smith, Momina Mela, Milo Gallagher, Mg Roberts, Maya Phillips, Lisa Low, Katherine E. Young, Joshua Jennifer Espinoza, John Rufo, Jenny L. Davis, Angela Peñaredondo, an. cinquepalmi, Alfredo Aguilar, and Adeeba Shahid Talukder.


We're currently working to put together an archive of our back issues; thank you for bearing with us, and for supporting Anomaly.