These sixteen works by contemporary Filipina writers constitute the first installment to a three-part Philippine folio that Anomaly has so graciously welcomed in the space it continues to carve for international writings in English.
I thought that, for an opening act to a Philippine literary folio, there is nothing more appropriate—and more natural—than a modest sampling of short stories, poems, and essays by Filipino women. After all, in Philippine precolonial history, women are the designated storytellers for many indigenous peoples. In the northern part of the archipelago, there's the oral narrative tradition of Hudhud chanting by Ifugao women. The babaylan, who are at the forefront of indigenous wisdom and whose names vary depending on their ethnic tribe, are predominantly women. In the southern part of the archipelago, one hears of an extraordinary creation myth by the Teduray people; the symbolic oral narrative talks of a female deity named Minaden as creator of the world. Then there's Bai Bibyaon, leader of present-day Manobo society and environmental activist defending the forested ancestral lands in the Pantaron Mountain Range, which is under threat after President Duterte's approval of the Tampakan mega-mining project, potentially one of the largest of its kind in the world. Partnering with local firms in the fulfillment of this looming ecological disaster is the Anglo-Swiss global corporation Glencore, whose mines caused acid rain in Zambia and industrial pollution in the Democratic Republic of the Congo.
This selection of contemporary Filipino women's literature, however, must not be viewed as an attempt at reclaiming what may have been women's lost space in the continued writing and shaping of history. Reclaiming would have entailed at the very least an acknowledgment of what was lost. Then a thorough accounting of what was purportedly lost—a near-impossible task considering the staggering number of languages spoken in the Philippines. It is in excess of 150 languages. In excess of 150 cultures, each with their own history.
Number of major foreign invaders: three—the Spanish, the Japanese, the Americans. Or rather: four—the most notable in its viciousness these days is China. From north to south, sultanates and polities and tribal enclaves staging their own defense. Some would fail. Some would succeed, and their cultures would be carried near-intact to the present-day period, their descendants holding and sometimes abusing their political power as warlord clans. Some would collaborate with invaders, act as puppet regimes. Some would assimilate, believe the benevolent claim of a benevolent assimilation program. The various methods of yielding or resistance produced a rag-tag assortment of identity markers and what-could-have-beens. Therefore this possibility: the Filipino identity the English-speaking world knows and sees through bits and pieces of English-language Filipino literature—that identity is an elaborate caricature. It is not real. Its realness is approximated through token appropriations from different cultures, glued together by erasure of the rest, and then sometimes offered up on a plate with delectable sides of stereotypes and exaggerations.
My all-time favorite American jingoist movie is Rocky IV, the 1985 film featuring the actor who played Rambo in all Rambo films, and I always remember the Rambo character for his first-aid technique of setting off gunpowder inside his wound, as well as the implied Droste effect of wounds blasted from a wound. The Soviet Union depicted in Rocky IV is similar to the formulation of Filipino identity. Both depictions are plausible, but not real. Both depictions are part projection of the collective anxieties of their time, but still not real.
And because I could not possibly do justice to any form of reclaiming here, I chose work by young and mostly emerging women writers, from north to south of the archipelago. Each brought with her a unique narrative—each one presented in good faith, each one a testament to the absence of a monolith. I know this move would cast my limited selection under the unfair and unforgiving light of having failed the basics, of not having toed the line of predictable gatekeeping. In this sampling, there is a shortage of recognizable names from the Philippine literary canon. I sincerely want to make a meaningful contribution, no matter how small, to the updating of anglophone Philippine literature's incomplete picture that exists internationally.
Kristine Ong Muslim
August 2020
Maguindanao, Philippines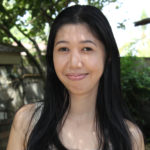 Kristine Ong Muslim is the author of nine books of fiction and poetry, including The Drone Outside (Eibonvale Press, 2017), Black Arcadia (University of the Philippines Press, 2017), Meditations of a Beast (Cornerstone Press, 2016), Butterfly Dream (Snuggly Books, 2016), Age of Blight (Unnamed Press, 2016), and Lifeboat (University of Santo Tomas Publishing House, 2015). She is also the translator of several bilingual volumes: Marlon Hacla's Melismas (forthcoming from Oomph Press) and There Are Angels Walking the Fields (forthcoming from Broken Sleep Books), as well as Mesándel Virtusio Arguelles's Three Books (forthcoming from Broken Sleep Books), Hollow (forthcoming from Fernwood Press), Twelve Clay Birds: Selected Poems (forthcoming from De La Salle University Publishing House), and Walang Halong Biro (De La Salle University Publishing House, 2018). Widely anthologized, Muslim's short stories have appeared in Conjunctions, Dazed Digital, Tin House,and World Literature Today. She grew up and continues to live in a rural town in southern Philippines.