BAMBOO
self-translated from Ibaloy
Its height does not overshadow
Its length does not protrude
Its strength does not falter

It's sufficient always in all its uses.
BENGUET LILY
self-translated from Ibaloy
Its decomposition
and its disappearance
is not something you'll lament
because you know
that is how it is going to prepare
for its perennial
showing up again.
CARABAO
self-translated from Ibaloy
It plows well
It is strong in harrowing
It can endure the heat
Equally shares Father's
works in the fields.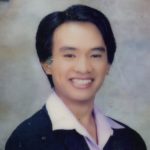 Melvin Clemente Magsanoc was raised in a small community overshadowed by the majestic Mt. Pulag in the mystical town of Kabayan, Benguet. He is Ibaloy by language and ethnicity; he traces his ancestry on the maternal side from Tuba, Benguet and Baguio City, and his paternal side from Kabayan. He was a fellow at the first and second NCCA – UP Baguio Cordillera Creative Writing Workshop. He is one of the founding members of Ubbog Cordillera Writers. Some of his poems have been published in the Ubbog Journals, Ubod Anthology, and the Philippines Graphic. He lives in Baguio City and he is currently a faculty member of the Senior High School department of Baguio City National High School. He writes poems in Ibaloy then translates them to English or the other way around.  
&nbsp