sing into the pause: music, movements, and lineage
"Our grief—our feelings, as words or actions, images or practices—can open up cracks in the wall of the system."

— Cindy Milstein, Rebellious Mourning: The Collective Work of Grief
I.
Teresa Teng raised me. My childhood unfurled, set to two cassette tapes on which my dad had recorded her most famous hits. She was his favourite, his only, singer.
I absorbed rudimentary Mandarin while memorizing her lyrics, at least twice daily. Once on the way to school, once on the way back. I sang along when all I understood was the texture of her words, not yet their meaning. I learned that the word for ask sounds like the one for kiss, the word for deep like the word for heart. That pronouncing love correctly requires you to open your mouth wide, baring the vulnerable interior of your throat.
Against the backdrop of that car and that soundtrack, we gossiped about distant relatives. We decided where to go for dinner. We nursed days-old fights between my father and brother, whose interactions tended towards fraught silences and angry outbursts. We wept covertly, with our faces turned to the windows. Long after Teng's death — by asthma attack, when I was two — our sonic roster remained unchanged. MuchMusic and MTV were banned in our house.
Functionally, we lived in a world with no other music.
---
When Will You Come Back?
The Moon Represents My Heart
Sweet As Honey
Goodbye My Love
May We Be Together Forever
I Only Care About You
Teresa Teng's songs are too unabashedly sentimental to whisper-croon into a familiar ear at night. I imagine it takes a special selflessness to perform such ugly vulnerability for strangers who want your art more than they want you. The sheer force of her feeling — communicated in the lyrics, if not her deceptively smooth tone of voice — is hard to hold at a distance. Her yearning both inviting and invasive to watch, making you want to use up your life seeking out the sort of monumental love whose loss could compel such open-mouthed pleading, whose potential is worth struggling for, no matter the cost.
---
In the 1980s, Teresa Teng's songs were banned from China. As love songs, they strayed too far from a previous model of music as propaganda, music from which the pronoun I was mostly, conspicuously, missing. Individual romance was considered counter-revolutionary; indulgently bourgeois, and not suited for the project of nation-building. So decreed Deng Xiaoping's government, imagining its own ability to regulate the private intimacies of its people, to forbid them from wasting their devotion on anything but the state.
And so a black market sprung up, spreading Teng's signature melodies through a warren of cheap radios, bootlegged CDs, and nightclub playlists. Millions of lip-synching mouths mirrored the same movements at any given moment; a distributed chorus spanning the entire nation. Her fans nicknamed her Little Deng, for the family name she shared with China's paramount leader, leading to the saying:
Old Deng rules by day, Little Deng rules by night.
I am less interested in the draw of individual leaders, more in the magnetism of the worlds they would convince us to believe in. Like the moon she sang of, a world in which the Chinese were free to be, to desire in excess, was just unreachable enough to be alluring.
II.
Did love and reunion become a metaphor for something else? Can the song itself become a kind of home? asks a recent exhibit at New York's Museum of Chinese in America (MOCA), recounting stories of Tiananmen student protesters bursting into tears over one of Teng's songs playing in the Square.
There are bigger things to fight for than romantic love. There are harsher endings than Teng's at the conclusion of Goodbye My Love. After three and a half minutes' worth of grieving the demise of a relationship, of imploring her lover to not forget her, she pleads, My love, I believe someday we will meet again, and this is the saddest part of the whole song. To end with Teng in a state of improbable hope, surrendering her agency to chance.
Why did people risk their lives and their livelihoods to cling to Teng's music? To insist on making her melodies available to others? Why, in risking their lives for freedom, were the student protesters so moved by a simple love song? They did not share the luxury of hope.
I imagine that, had I lived in that place, at that time, and found myself in Tiananmen Square in June 1989, I might have felt confused. Rifts emerged between student groups with different political alignments; disillusioned student protesters publicly defected, complaining of a disorganized movement. I might have felt alone, as I mostly do. I might have felt afraid; I am attached to my blood in my body rather than spilled around me. On June 3, leaders in Beijing authorized the enforcement of martial law to use any means to clear impediments on their way to empty the Square; that is, to shoot to kill. That is, people like me.
I imagine the moment in which a million protesters burst into tears at the same time as a shockwave of felt solidarity. Now I know that you, too, have parted ways with someone you loved. You, too, have experienced a single goodbye as the end of an entire world. Knowing that, I cannot leave the Square in good conscience. I cannot pretend my ambitions, my doubts, my sorrows, are bigger or more vivid than yours.
If I look at you in this moment, as the tanks open fire west of the Square, and we clasp each other's hands in terror, you might become my most important person. So I can no longer indulge the illusion that my life is less dispensable than yours, that my personal safety is worth preserving at the expensive of our collective liberation.
III.
Places where it has been acceptable for me to make music unprofessionally within a large gathering of mostly-strangers: elementary school holiday concerts, queer dance parties, various religious services, the occasional protest.
---
And then there's karaoke. My first time was in my friend's basement, with dozens of her extended relatives, off a portable machine that offered songs in English, Mandarin, and Tagalog. My second takes place ten years later, at an upstairs bar in Chinatown. Shy at first, I demur each time the mic comes my way.
Several rounds later, no one is leading anything anymore. The mic rests unused between two couch cushions and our unamplified voices shouting along to Taylor Swift, the Dixie Chicks, and One Direction. I capture this moment internally as a resource for later, when joy eludes. I'd like to believe I can at least find belonging here, in this group of queer Asians I can sing with, offbeat and off-key, accidentally harmonizing with each other.
---
According to MOCA's The Moon Represents My Heart exhibit, Ecstatic moments of karaoke performance are usually channeled through the most unreligious of common cultural denominators — the formulaic pop ballad.
Cui Jian's "I Have Nothing" — or, as myth would have it, Teresa Teng's "My Native Land" — served as an anthem for the Tiananmen student movement in 1989. Its lyrics have been alternately interpreted as a message to a scornful girlfriend or a metaphor for the disillusionment of a generation of youth.
In 2014, during Hong Kong's Umbrella Movement protests, people would spontaneously erupt into massive renditions of pop songs in the streets. Often, the song was "Boundless Oceans, Vast Skies", by rock band Beyond, inspired by the lead vocalist's trip to South Africa after Nelson Mandela's release in 1990.
Music, like mass protest, does not demand disclosure in return for connection. Only presence, only effort. Song choice is key in karaoke, the exhibit instructs. What will sustain the energy of the crowd? What will make everyone sing along? How will you "fill in" and make everyone believe?
Music cannot stop a machine gun. But a million people, resounding together, fortified by song, can barricade an incoming tank battalion or stall an army — long enough, at least, for the rest of the world to pay attention.
---
One of the cruelest affronts [is] the expectation that pain should be hidden away, buried, privatized—a lie manufactured so as to mask and uphold the social order that produces our many, unnecessary losses, writes Cindy Milstein in Rebellious Mourning. When we instead open ourselves to the bonds of loss and pain, we lessen what debilitates us; we reassert life and its beauty.
IV.
Teresa Teng was no hero, but she was grieved like one. Her death dressed in thousands of faceless mourners, state honours, multiple monuments. What makes one death mundane and one worth memorial?
She performed in Concerts for Democracy; she organized free shows for the army. Her refrain: The army protects us and everyone should do whatever they can. Her songs vitalized the spirit of youth resistance at Tiananmen. She sported cornrows for her 1989 Tokyo concert, in which she closed the set clad in an ornate wedding dress. My imagined subtext: my fans want to know who I'll marry, but I have already given them everything.
When pressed during a rare English-language radio interview, Teresa Teng informs the host that she will only marry someone who accepts her career as paramount; someone who understands firsthand her language, her music, her culture.
You're not asking for much, he jokes glibly. Someone like that must be hard to find. Not much later, thousands will gather to inter Teng in a mountainside tomb on the north coast of Taiwan. She will feature in a set of commemorative stamps, 20 years after her passing. A wax figure of Teng resides at Madame Tussauds Hong Kong. My father continues to listen to her songs every day.
Very hard to find, she agrees. I admit I would rather be loved than a hero.
---
Besides, a movement should have none. Learning from the Umbrella Movement, whose every lead organizer — including quick-rising, superstar-status Joshua Wong, featured on the cover of Time Magazine — was sentenced to prison or threatened with it, Hong Kong's new protests insist themselves leaderless. Our momentum was built up by the government, activists demur, when asked why people keep coming back to the streets. It was the government's indifference.
One activist shares that they learned how not to trust the police, not trust the government, but trust ourselves.
For weeks, my morning's first Google search is Hong Kong protest. I try to write poems about the new resistance, but stumble on the syntax. Do I position myself in the crowd, or truthfully, on the other side of my parents' immigration? I could surrender distance for emotional resonance; I could prioritize fact-finding at the expense of immediacy. If I landed in Hong Kong today, I'd have no friends to attend the rallies with. On my laptop screen, the masses sing and I don't understand the words. Here in Toronto, I decide I am too busy to attend the solidarity rally. How far does my feeling go, removed as I am from my imagined homeland? What am I willing to sacrifice to be part of?
---
In November 2017, in preparation for an upcoming audition with Toronto's Raging Asian Women Taiko Drummers, I spend hours watching old performance videos, hoping to absorb some of their energy through the screen. I've longed to be part of the group since I saw them at my first Pride, then at rallies and marches every year after, galvanizing the crowd into motion, the vibrations from their drums lodging in my sternum.
To hear these cries would intimidate any incoming army,
one of the YouTube comments reads.
These movements are so beautiful it made me cry.
This band can topple a government.
---
Perhaps even a pop song, bourne on the hands and lips of a million protesters, can open up cracks in the wall of the system. Can pose a threat to the state, or unlock a depth of feeling that allows us to want a better world — one with no borders, no bosses, no excess or scarcity — as fiercely as Teng wants to be reunited with her lost lover. Perhaps a collective longing that strong for a different kind of existence, one incompatible with current regimes.
I'm likely to trust anyone I've made music with. Anyone who can listen well enough to the space between us to keep time. To sing into the pause that safeguards the present we have from the future we want. To fill the uncertainty with proof of our commitment, despite. Every time we falter and we find the beat anew, we practice how to love the coming world.
We may not know collective safety and abundance in our own lifetimes, but maybe our children's children will. We don't know when the song will end, but we know it will end. We don't know the words, but we know how to sing. We know what winning feels like.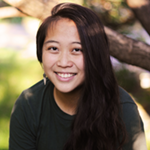 Jody Chan is a writer, drummer, organizer, and therapist based in Toronto. They are the author of haunt (Damaged Goods Press), all our futures (PANK), and sick, winner of the 2018 St. Lawrence Book Award. They can be found online at www.jodychan.com and offline in bookstores or dog parks.
&nbsp