Translated from the Night #3
The skin of the black cow is stretched,
stretched without setting to dry,
stretched on a septuple shadow.
But who was it struck the black cow,
dead without mooing, dead without lowing,
dead without being pursued
through that prairie, flowered by stars?
She who lies on the half of the sky.
Stretched is the skin
on the sound-box of wind
that have sculpted the spirits of sleep.
And the tambourine's ready
when gladiola-encrowned
are the horns of sacred cow
who gallops and gazes on hill-grass.
It shall resound
and its chants become dreams
until the black revives
white and rose,
'fore a light-flow.
Old Songs From the Lands of Imerina #1
—Tell, O young sisters, who rest amid-road
on that mountain, below:
what she told you of my proposal,
Great Sister at the foot of the coast?
—"I am bathed in the time of replanting,"
(she said for the first-born son)
"and thus I cannot come like the rest."
—These are the words of one already forgetting:
but for me, still sorrowed, this cannot be the word!
The rice itself sorrows for food,
O young sisters;
and thinking of her takes my sleep!
Since I've been bereft of this, my woman,
how I'm a fool, and unable to count!
Two children turn three, three children turn two!
How shall I come to the highest renounce?
—"Chew, chew, an end of your lamba;
drink, drink, from the hot-water pot;
push, push, a huge block of rock,
and go the peak of the tomb,
for there are hid five unspeakable men,
seven women despoiled of jewels."
—I'll go to mark the bounds,
so earth sends back this woman:
leaving Ambohimanga towards South;
leaving Tananarive towards North.
If later I've searched and never found,
if later I've asked and never obtained,
I shall return to consult you again.
In the Shade of the Ficus #38
I am a bull from Idilo's foot.
When I come forth, how much attention!
When I compete, how many bets!
When I have won, how much applause!
Those who regard me:
all here regard me.
Those who applaud me,
applaud me as one.
But come to Babay,
they don't offer water to drink,
nor grass to graze.
I've known naught but stoning,
but rod-blows,
but thick cords.
For they've made me trample the paddies,
whacking me all round my body;
they've made me sleep on the mud,
and, in the end, they've sold me.
Ah! Make me live near Iarive,
there, where all are breeders,
lovers of cows,
spreaders of straw!
Take me there,
where I want to live,
where fertile's the land.
Take me to Iarive's summit,
where the beautiful's loved,
where the perfect's respected;
take me there,
where I'll live off the roars,
where I'll feed on applause,
I, whose charms are flattery.
I descend from you savage bulls,
I descend from you feral bulls,
I am truly the grandson of you powerful bulls!
Don't come with hands to make me move on,
to make me get back on my way:
I am a bull from Idilo's foot!
Translator's Note:
Rabearivelo was in love with the French language, "a key that grants access to all the treasures" of world literature. Yet Madagascar was not among these treasures; it was still a "sealed garden" to the world. By means of French, Rabearivelo wished to offer the world the "amphora of jade" containing Madagascar's "wine, pure but heavy, / wherein I've placed my heart's blood."
For most of his short life, he strove to do this by means of his original French poetry; at first, he wrote like the early Apollinaire, modernist in style, yet with traditional rhyme and meter, though often with Malagasy subjects. But he later came to write in a free verse style—as his Malagasy poetry had always been—and his style became weirder, often described as "surrealist." The collection Translated From the Night (1935)—written in both French and Malagasy—is the most famous of this period, alongside Almost-Dreams (1934).
Near the end of his life, he dove deeper into Malagasy tradition, and he prepared his three collections of translated and adapted Malagasy folk songs (hainteny): Old Songs from the Lands of Imerina, In the Shade of the Ficus, and On the Royal Valiha. None were published in his lifetime. One of his final journal entries, written less than a half hour before he took his fatal cyanide, begs a friend to have the Old Songs published (which he did).
These three collections are far removed from the structured verse of his early period. Old Songs is written as prose-poems, while the other two collections are in free verse, as is Translated from the Night. In my translations, each line is a designed to be read in a single breath, followed by a pause, while the indentations (inspired by the triadic verse of William Carlos Williams) provide a phrase- or sentence-level super-structure, often emphasizing the parallelism of the poems. My line divisions do not always match Rabearivelo's; I sometimes divide his longer lines into shorter ones.
A note on Malagasy words and places: a lamba is a piece of fabric, of various forms, won on top of other clothing; it could often be translated shroud. Ambohimanga and Tananarive (also called Antananarivo or Iarive) are, respectively, the former and current capitals of Madagascar. Idilo and Babay are both mountains. Imerina is the region of the Merina people, in the central highlands of Madagascar; by conquest, the Kingdom of Imerina came to control almost the entire island, before the French invasion and colonization in 1897 (only a few years before Rabearivelo's birth).
The texts are taken from the critical edition of Rabearivelo's works, edited by Serge Meitinger, Laurence Ink, Liliane Ramarosoa, and Claire Riffard (Paris: CNRS Éditions, 2012); for the poem from Old Songs, I have incorporated a few variant phrases found in Rabearivelo's manuscripts.
Jean-Joseph Rabearivelo (1903-1937) was a poet, playwright, and novelist from Madagascar, writing in both French and Malagasy. Though he grew up poor and was unable to finish his schooling, he educated himself and became an editor of journals and poetry anthologies at a publishing house. After a series of professional and personal misfortunes—including the death of his daughter and stint in jail for failing to pay taxes—he committed suicide while embracing a family photo album and blowing kisses to the books of Baudelaire.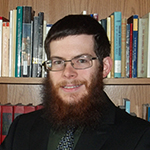 B.P. Otto is a translator, poet, author, and homemaker whose work has previously appeared in The Lyric.
&nbsp