Indian Performance Prints: Indian Holding a Weapon
Indian Performance Prints: Indian Holding a Weapon, is an ongoing series of relief prints recording the presence of a living and breathing Native person, myself, engaging with commonplace objects, actions and states of mind, whose functions within society are mirrored, exposing their dual ability to be used as instruments to harm or inflict pain either psychologically or physically. The "objects" (bible, driver's license, penis, self-doubt… etc.) are, and have in the past been, used as weapons against Native people, their identity, and their civil rights, as well as against marginalized groups in general.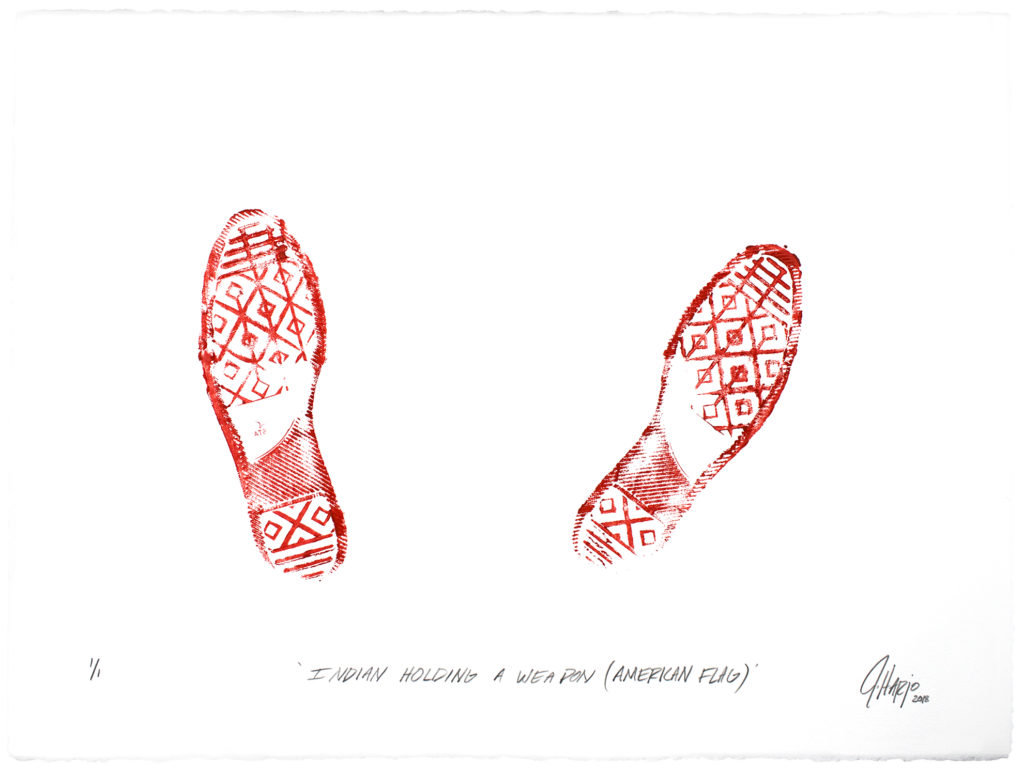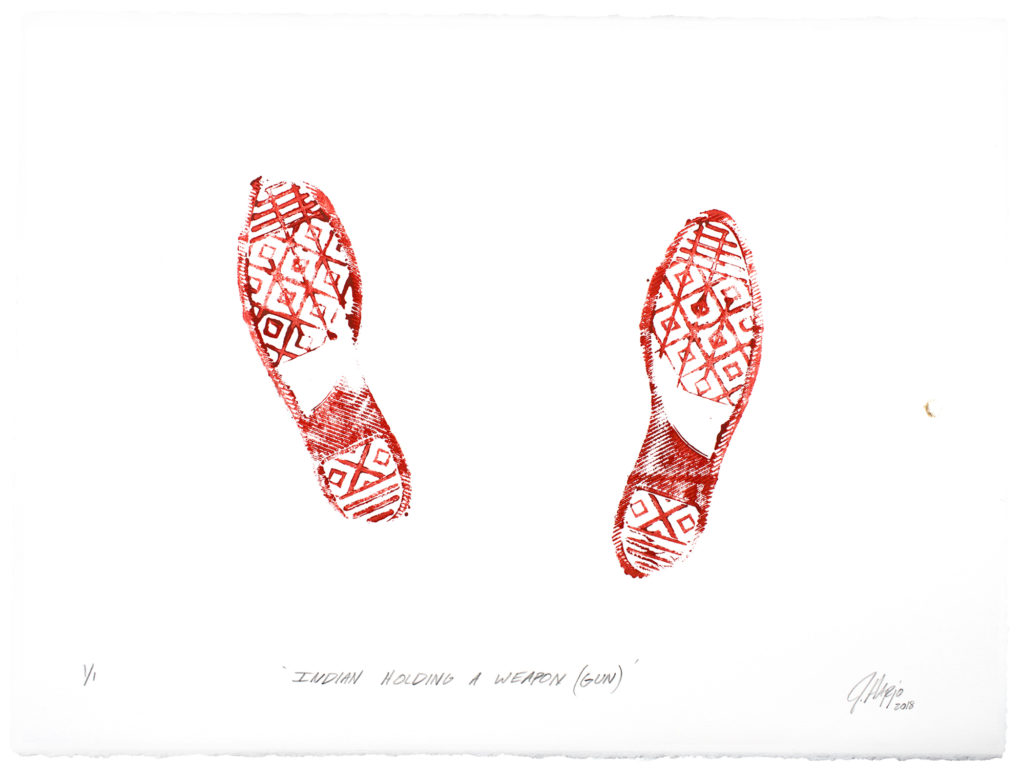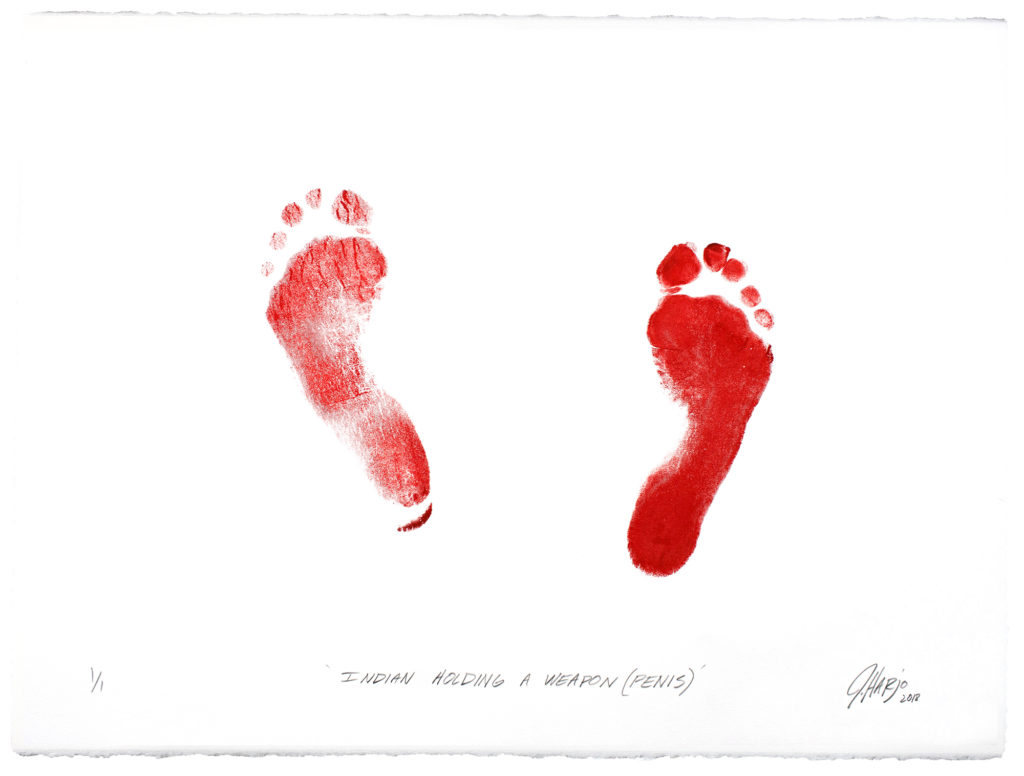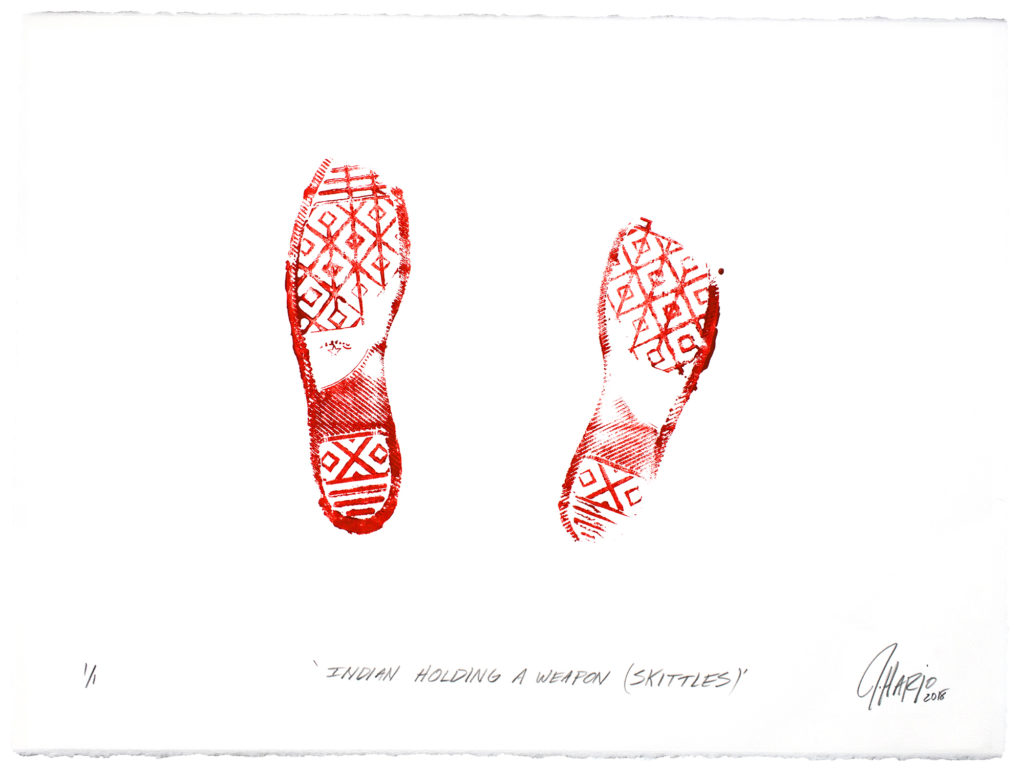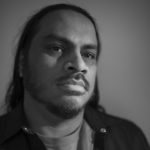 Joe Harjo is a San Antonio-based artist born and raised in Oklahoma City, OK. Harjo is a member of the Muscogee Creek Nation of Oklahoma. He received his Master of Fine Arts degree from the University of Texas at San Antonio and holds a Bachelor of Fine Arts degree from the University of Central Oklahoma, Edmond. Harjo works as a multidisciplinary artist, allowing concept to dictate modes of working and medium. His work often employs humor to approach difficult subjects such as Native American identity, misrepresentation, and appropriation of culture, initiating a call for change. Recent exhibitions include: The Only Certain Way, Sala Diaz, San Antonio, TX; Texas, We're Listening, Brownsville Museum of Art, Brownsville, TX; We're Still Here: Native American Artists Then and Now, McNay Art Museum, San Antonio, TX; Monarchs: Brown and Native Contemporary Artists in the Path of the Butterfly, Blue Star Contemporary, San Antonio, TX, Reimagining the Third Space (2018), KCAI Crossroads Gallery: Center for Contemporary Practice, Kansas City, Missouri, re/thinking photography: Conceptual Photography from Texas (2017), FotoFest, Houston, Texas. He recently curated a series of films created by Native Americans at the Briscoe Western Art Museum, San Antonio. Harjo is a board member of the Muscogee Arts Association, a nonprofit organization that advocates for living Muscogee artists, a board member of Texas Photographic Society and he teaches photography and visual literacy at the Southwest School of Art. Find more at www.joeharjo.com and on Instagram at @NDNstagram.
&nbsp