The Taste of Cherries. Where Irina Shows Up
The Shadow is eating your face.
The knife plunges into the chest. It comes out followed by a comet tail: metallic green fish, ultramarine otters, orange anemones, yarns of purple worms.
You said her name and she left.
Before you uttered the last letter, she had already betrayed you.
You are wearing a striped sailor t-shirt. Dark blue, cadet shorts. You count things. You count trees. You make coffee. She comes along in a floral blue beach dress. She has Anatolian blue eyes. She is a superb Angora cat. Does she like to swim? Is she mute like an Angora cat? You make coffee. You wash dishes. You feast on jam. You get diabetes. You are young again. You make love.
You withdraw to an abandoned trailer. Nippon post rock /tantrism /velvet.
Hic sunt telciones.
You live on blackberries and mushrooms. You drink wine from unlocked cellars. They will forget your names. In the evenings, you swing in the rocking chair covered with a fishing net. Twisted like eels. Gazing into each other's blue eyes like mirrors.
This is the superpower.
They will forget your names.
Crave for them to forget your names.
Have the same shadow nibble your face.
Have the same knife stab you. Then pulled back with a convoy of fire station trucks and mustangs and monarch butterflies and pages torn from the volumes of the Beats and wooden Prague dolls.
You make it.
Translator's Note
To my mind, a translation is, first of all, a very close reading. Even before it ends up on paper, in the other language, the original text has already been filtered through the reader's mind, thus altered according to their own understanding and sensitivity. Every translation is an interpretative act, much as it is a creative one. It requires a deep understanding of the original text and making certain linguistic choices meant to preserve the poet's thoughts, feelings and ideas and have them rendered in an imaginative manner. It is a constant battle between what it is meant to be kept and what must be sacrificed, discarded in the process.
As a translator, I pay a great deal of attention to the quality of words and the way their layered meanings can be preserved in English. Romanian is more musical than English and has a ripeness that at times, has a hard time finding its place within the English language. When poetry is the game to play, moving through the original text is even so more challenging. Articulating the thought process of the poet first requires a close reading of the text and then, a familiarity with their language, artistic credo and manner of juggling with words.
The Clear Sky is Stefan Manasia's fifth poetry collection and it stands out as a fresh, curious journey of the urban poet into the biosphere and ethnosphere of the resilient world. The collection has a circular form that begins and ends by paying homage to another exceptional Romanian poet, Ion Stratan, whom Manasia held dear. Stratan's verse "The truth is the clear sky" allows the reader to magically enter and exit the collection and gives the book its title. At the same time, this line is the quintessence of the volume, addressing the poet's wonder and acknowledgment of the sky as the gateway between the real and the oneiric. Similarly, it addresses the volatile, unearthly nature of the truth that eludes the human mind and any human certainty. For what we know, these poems are grounded into the various layers of human nature, yet striving to reach the absolute clearness of the sky above.
Ștefan Manasia is an incredibly skilled language puppeteer. His poetry is visually striking, and it begins in the mouth as it should. As a translator, I am always afraid I might fail to communicate the particular beauty he brings to the language. I want to make sure the translation encompasses my excitement as a reader, as well as the richness and potent style of his poems. Written in a seemingly simple manner, his poems, resonant and fragrant, require subordinating my own instincts as a poet, to the original poet's instincts, thus preserving Manasia's stylistically distinctive voice. His poems navigate mundane anxieties and his constant reference to cultural landmarks creates a sweet juxtaposition.
One pitfall in translating his poetry comes from the fact that I am a poet myself and therefore, cautious about not having my own poetic ego interfere with Manasia's poetic message. I consciously seek accuracy and keep reminding myself it is my duty to make his poetry accessible and switch my creative voice from poet/writer to translator. The reader, though, never steps back.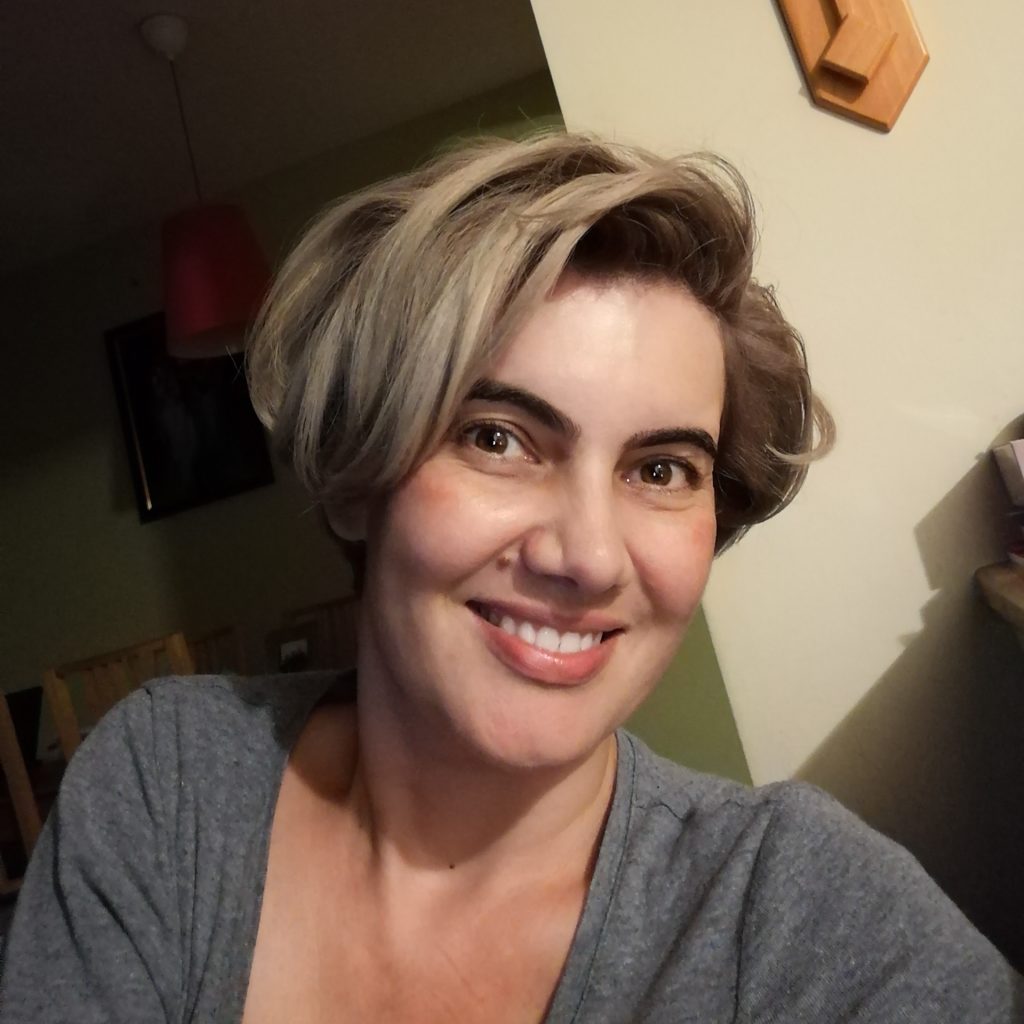 Clara Burghelea is a Romanian-born poet with an MFA in Poetry from Adelphi University. Recipient of the Robert Muroff Poetry Award, her poems and translations appeared in Ambit, Waxwing, The Cortland Review and elsewhere. Her collection The Flavor of The Other was published in March 2020 with Dos Madres Press. She is the Translation/International Poetry Editor of The Blue Nib.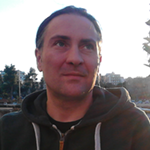 Ștefan Manasia is a poet and journalist, editor of Tribuna cultural magazine. He founded Thoreau's Nephew Reading Club in Cluj in 2008, alongside Szántai János and François Bréda, which became the largest Romanian-Hungarian literary community in Transilvania. He published 6 volumes of poetry and had his poems translated in Hungarian, French, German, Polish and Modern Hebrew. He is also the author of a collection of essays and literary chronicles published in 2016 called The Aroma Stabilizer. His poetical credo is "Man, this mystic bug".
&nbsp