Featured in this folio:
One of the things I've been reminding myself of lately is that beginnings and endings will always be a part of not just my life, but of our world. Not all beginnings are welcome, and not all endings are sad. In this case, as this issue comes out under a new name, Anomaly, I look forward to more possibilities through beginnings, even as I appreciate Drunken Boat's legacy and am proud of my work as Fiction Editor for five years.
This issue also represents endings and beginnings of our Fiction staff as we say goodbye to my co-Fiction Editor Lisa Ko, and our Associate Fiction Editor, Piyali Bhattacharya. They are leaving the journal because of the success of their books and the time required to promote them. I highly recommend both their books: Lisa Ko's novel The Leavers (now in its second printing) and Piyali's Bhattacharya's highly acclaimed Good Girls Marry Doctors. We wish them well in their future endeavors.
As for beginnings, I am happy to announce that Charlie Vazquez will be joining us as Assistant Fiction Editor, and I'm looking forward to his contributions and experience. You can learn more about Charlie here: http://www.anmly.org/vazquez
In early June as this issue was going into production, I was a visiting writer at the St. Martin's Book Fair, and I was invigorated by the discussions and writing coming from the Caribbean. At the opening ceremony, Francio Guadeloupe, the President of the University of St. Martin, reminded us that "artists are keepers of nonconformity" and as artists we should resist the technological (colonial) order. Instead, artists should focus on value and values. You can read my more detailed response to Guadeloupe's speech and the role of the artist in my first post for Late Last Night Books here. The four stories in this issue represent artists resisting the technological order, and instead creating value through aesthetic nonconformity. We have four excellent stories that Lisa and I and our staff fell in love with. I hope you'll feel the same.
Sybil Baker
July 2017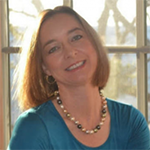 Sybil Baker's Immigration Essays was selected as the 2018-2019 Read2Achieve book for the University of Tennessee at Chattanooga's Freshmen First Year Reading Experience. She is also the author of The Life Plan, Talismans, and Into This World, which received an Eric Hoffer Award Honorable Mention and was a finalist for Foreword's INDIES Best Book of the Year Award. A UC Foundation Assistant Professor at the University of Tennessee at Chattanooga, Sybil was awarded two MakeWork Artist Grants and a 2017 Individual Artist's Fellowship from the Tennessee Arts Commission. She is on faculty for VCFA's inaugural low-residency international MFA program. Her novel While You Were Gone will be published with C&R Press in spring 2018.