Eternal Grace Is Never Clear
1932-1933                  the Great Famine
in Soviet Ukraine                    five million people dead.
84 years later              at the commemorative ceremony
Poroshenko in front of the starved girl's statue
knelt down with grace.
He didn't offer flowers,
but a bouquet of wheat,
some apples               berries.
He probably knew       only hunger
flowered                      in the girl's world.
I remember what my grandfather, long gone, said:
wheat can speak         but not everyone can hear it,
which means               life's a blind road.
Eternal grace is never clear.
Those who've passed away
have always been here;
always tranquility's light remains.
永恒的恩情并不昭明
1932年至1933年
乌克兰大饥荒              饿死五百万人
八十四年后                 纪念仪式上
波罗申科在饿死的女孩铜像前
深深跪下
他敬献的不是鲜花
而是一把饱满的麦穗
一些苹果         浆果
他大概知道      少女的世界里
再也没有鲜花              只有饥饿
我想起死去多年的爷爷说过
麦穗是会开口的          但并不让每个人听见
意思是             日子是条盲道
永恒的恩情并不昭明
那些逝去的人
他们一直都在
一直只留下永明的宁静
The Sea Is Buried with A Dead Poet
Following the waves' sound    I come to this water.
A man who's never been to the sea       
knows most about what the sea is burying.
The sea cannot be extinguished           but it can be polluted.
Like the history of modern civilization               it contains evidence of being fucked.
This vast sea            
bearer of  steel              labor                Adidas Originals         to the other side.
Once it delivered the blue-eyed gunboats,
filled with our ancestors' black powder canons.
Now     it buries a poet            and his below the assembly line youth.
The soul, imprisoned for his first 24 years                 is here.
Lizhi, are you free? 
I start from Suiyang,    take a ride,
arrive at Zunyi Airport,            fly to Shenzhen in the Big Mac Beetle.
I rushed to this sea under the scorching sun, no one in sight.
Over the years            I've seen too many withered youth
in marshes      in mountains               on their way to breezes and the bright moon.
Youth or poetry           neither moved by the filth and blue of the sea.
I'm here           to complete some part of my life's journey,
to see how seagulls fly through a cold June day.
Where the sea meets the sky
there are hidden islands.
It's said that's where, for some years, the gods lived.
Now     they're rowing the industrial sampan boat
past palm trees,          tall       fluttering near the sea.
This rotating                fish-mongering wall clock's     been out of alignment for many years.
这大海葬着立志
循着涛声         我来到这片水域
一个没有到过大海的人
更加清楚大海埋葬着什么
大海不能拆迁              但可以脏污
像一部现代文明史       布满交媾的痕迹
这苍茫的大海
向彼岸输送过钢铁       劳工     阿迪达斯的代工鞋子
也迎来过蓝眼睛的坚船利炮
炮膛填充着我们祖先的火药
如今     它埋葬着一位诗人       和他低于机台的青春
那二十四年被禁锢的灵魂        在这里
是否得到了自由?
我从绥阳起身              搭乘顺风车
赶到遵义机场              再搭乘巨无霸的甲壳虫飞往深圳
我不避烈日地赶到这一方大海并不为看望谁
这些年             我看见了太多凋谢的青春
或谢于大泽      或谢于高山      或凋谢于去往清风明月的路上
青春或诗歌      从来无动于大海的肮脏与蔚蓝
我来     不过是完成此生路程的某些部分
看海鸥怎样飞过六月寒冷的一天
在海天相接处
有隐隐的小岛
据说某些年里曾住着神仙
如今     住着工业的舢板
临海的棕榈树              高大     招展
这转动的         鱼汛的挂钟      已失准多年
Translators' Note:
These two poems illustrate Nianxi Chen's opportunities as he moved from laboring in China's mines to becoming the Labor Poet Laureate in 2016. With this honor, Chen was invited to travel nationally and internationally and these poems reflect experiences away from his life as a migrant worker. In "Eternal Grace is Never Clear" we find a surprising connection Nianxi made in 2017 to actions taken by the 5th president of Ukraine, Petro Poroshenko. Readers can view an image Nianxi likely saw on the news as he related to experiences of poverty and hunger around the world. Nianxi wrote: "This poem describes my feelings and thoughts when I passed by a vegetable market one day. The market triggered my memories of many things. The thoughts about Poroshenko and the Great Famine in Ukraine come from a picture on the Internet. The scene is a commemoration event in Ukraine. Human hunger and disaster are the same. Equally unforgettable."
"The Sea is Buried with A Dead Poet" was written to memorize Lizhi Xu, a poet and worker who jumped to his death at Foxconn factory at the young age of 24. His ashes were scattered in the sea. Nianxi wrote, "In 2019, I went to Shenzhen to participate in a literary event and went to the seaside alone to pay homage to this talented poet who died young. The poem also contains my own life and destiny, as well as my helplessness and sigh for an era. What I strive for in poetry is that it be concise but not simple. A drop of water reflects the sea."
As poets and scholars in the field of Teaching English to Speakers of Other Languages (TESOL) it has been our great honor to collaborate on translations of these fine poems. Kuo Zhang introduced Melisa Cahnmann-Taylor to poet Nianxi Chen and his unique voice to represent a life full of labor and hardship as a miner in one of the most desolate areas in China. Working on the first English translation of his work, we were moved by Nianxi's personal hardships as a mine blaster as well as the depth of his reflections on the great precarity of the human condition. As his co-workers lost limbs and lives, Nianxi suffered hearing loss and black lung disease, using a barrel of explosives after work as a writing table. His poetry showcases the depth of intelligence and persistence that can arise from one of the many darkest corners in the world.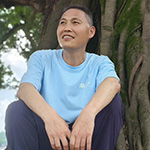 Nianxi Chen, born in 1970 at Danfeng, Shannxi Province, began writing poems in 1990. In 1999, he left his hometown and labored 16 years as a miner. In 2015, discontinued mining work due to occupational disease. In 2016, he was awarded the Laureate Worker Poet Prize. His poetry and life were featured in a 2018 documentary entitled Demolition Work about migrant worker poets in China. His book, Records of Explosion (Taibai Wenyi Press) provides lyrical documentation of the hidden costs behind China's financial boom. Translations of Chen's poems have appeared in Tupelo Quarterly, Rattle, Plume, and Pedestal Magazines.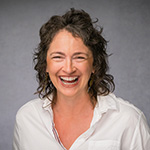 Melisa Cahnmann-Taylor, Professor of Language and Literacy Education at the University of Georgia, is the author of Imperfect Tense (poems), and five scholarly books in education. Winner of NEA Big Read Grants, the Beckman award for Professors Who Inspire, and a Fulbright for nine-month study of adult Spanish language acquisition in Oaxaca Mexico, she's served for over ten years as poetry editor for Anthropology & Humanism, judging the ethnographic poetry competition. Her poems and essays have appeared in Georgia Review, American Poetry Review, Women's Quarterly Review, Cream City Review, Barrow Street, and many other literary and scholarly homes. melisacahnmanntaylor.com.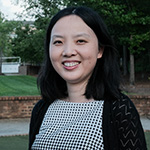 Kuo Zhang is a faculty member in Teacher Education at Siena College and received her PhD in TESOL & World Language Education at the University of Georgia. She has a bilingual book of poetry in Chinese and English, Broadleaves (Shenyang Press). Her poem, "One Child Policy" was awarded second place in the 2012 Society for Humanistic Anthropology (SHA) Poetry Competition held by the American Anthropological Association. Her poems have appeared in The Roadrunner Review, Lily Poetry Review, Bone Bouquet, DoveTales, North Dakota Quarterly, Literary Mama, Mom Egg Review, Adanna Literary Journal, Raising Mothers, MUTHA Magazine, and Anthropology and Humanism.
&nbsp