A Blue flash of light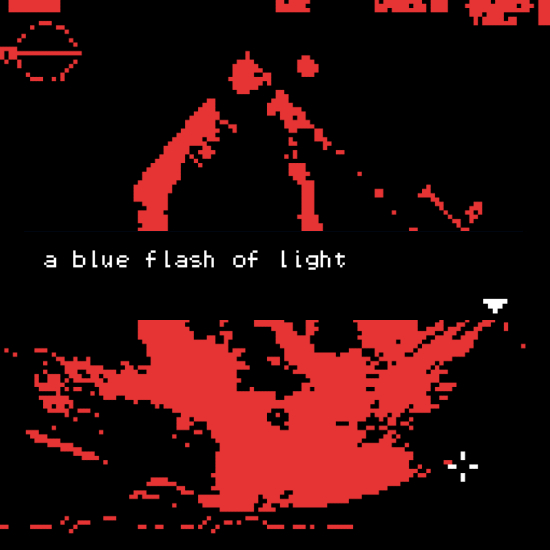 Artist's statement
While undergoing echocardiogram testing, I was struck by how much those grainy, black-and-white looping images resembled the pixelated video games of my youth. My body, which I had known so well for 25 years, became on the screen a grainy, unfamiliar landscape requiring new tools of navigation.

The subsequent diagnosis of a congenital heart defect, too, was a moment of profound defamiliarization for me. I experienced the defect as a glitch—not just a malfunction of my heart, which fails to efficiently pump blood in the correct direction, but a disruption to my relationship with my body, to the expectations I had of my life, to my orientation to time itself.

I found myself wanting to explore the liberatory possibilities of disruption. In this game, glitch allows the player to move into new rooms. It makes exit possible. Glitch releases the player from a normative relationship to time—a regular heartbeat must be disrupted for the player to explore the rest of the game. Blood must flow backward through my heart for this version of myself to live.
Perhaps this is a saccharinely utopian interpretation of a serious health condition, but what are games for, if not to imagine new worlds, new modes of thinking, to literally build those worlds into code?
Legacy Russell writes in Glitch Feminism, "We are the most fantastic and beautiful mistake… [We] proudly fail in the present as we dream new futures." I hope you enjoy my game.
The game should open in a new tab on your browser. Use the arrow keys to move and advance through text.

Desktop play is recommended, but the game can be played on mobile by swiping in the
direction you want to move and tapping to advance through text.

This game was made using the bitsy game engine, created by adam le doux.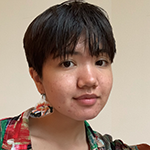 Felix Lecocq is a writer with a weird heart. You can find his work in Black Warrior Review, Joyland, HAD, and elsewhere. Felix is a 2023–24 Tin House Reading Fellow, and he is working on his first novel. You can find more of his writing and games at felixlecocq.com.
&nbsp