The Plane Lands at Ben Gurion and Every Passenger Bursts Into Song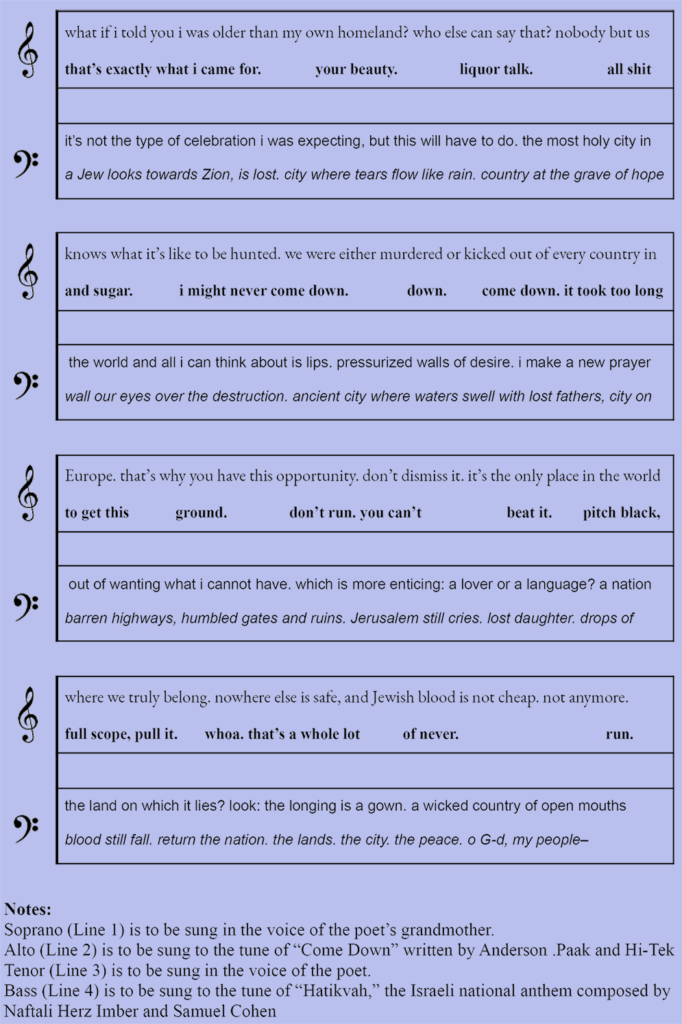 tradescantia
from the mundane root. an oyster plant.
a spiderwort. its variegated purple across
nearly every flowering inch of the world.
sweet Moses-in-the-cradle-lily. amethyst
Angel of Doubt. o Lucy, Saint of Sight,
blind me to etymology, the perse plum pit
in every story about G-d. what wildflower
deserves this wandering? to be buried in
a grave so violet? a name so violent
it once curbed the crucifixion. yes, cursed
to roam until Christ returns. sisyphean
in our ignorance. my aunt gave cuttings
away each winter as a Hanukkah gift
(we all need a little Jew in our lives)
terracotta exodus. tangles of it end-
lessly growing. creeping across oceans.
spreading over continents. the lurking
of a lesser theology. o Lord, leave us
to our legs, our purple leaves. Lord,
where we grow, so do the conditions
for surrender. look us in the root. o Lord,
Lord, let even the seed of affliction bloom
into a blessing.
Matryoshka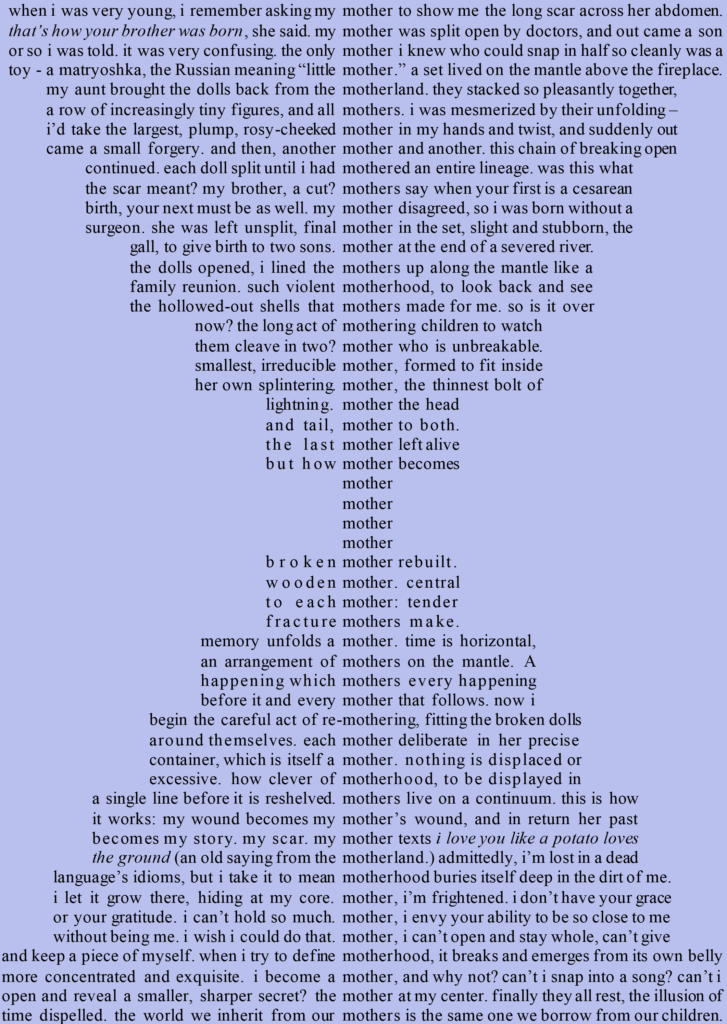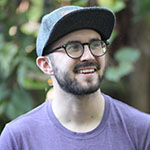 Zach Goldberg is a writer, educator, and arts organizer from Durham, NC. He is the author of XV (Nomadic Press, 2020) and is a 2021 MRAC Next Step Fund grantee. His work has appeared or is forthcoming in AGNI, Washington Square Review, New South, and elsewhere. He lives on occupied Dakota land in Minneapolis, MN. Find him online @gach_zoldberg.
&nbsp