Birch in His Cottage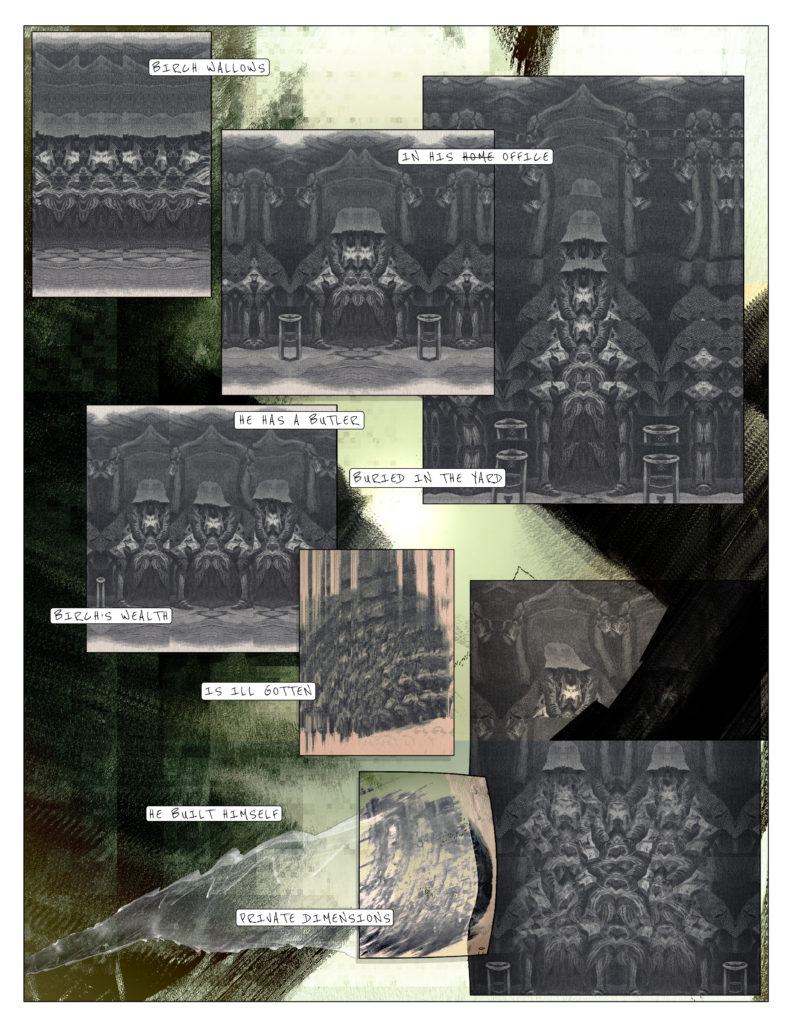 Matthew Klane is co-founder of Flim Forum Press. He has an MA in Poetics from SUNY Buffalo and an MFA in Poetry from the Iowa Writers' Workshop. His books include Canyons (w/ James Belflower, Flimb Press 2016), Che (Stockport Flats, 2013), and B (Stockport Flats, 2008). An e-chapbook from Of the Day is online at Delete Press, an e-book My is online at Fence Digital, and a chapbook Poetical Sketches is available from The Magnificent Field. He currently lives and writes in Albany, NY. See: matthewklane.com.
James Belflower is Teaching Assistant Professor at Siena College. As an interdisciplinary poet and critic, his work investigates how language mingles us with matter. He is the coauthor of the graphic novel Hist (forthcoming from Calamari Archive, 2022), and the multimedia project Canyons (Flimb Press, 2016) with Matthew Klane; The Posture of Contour (Spring Gun Press 2013); Commuter (Instance Press, 2009); and Bird Leaves the Cornice, winner of the 2011 Spring Gun Press Chapbook Prize. His work appears, or is forthcoming, in Postmodern Culture, Journal of Modern Literature, Diagram, and Sleeping Fish, among others.
&nbsp