To All of You
I'm speaking to these faces underneath yours
churches that line you
identifying
region grasses and people
by the holes of the eyes.
Tempting to de-face you
and grasp by thumb and forefinger
the shallows of unknown.
What to say
to tally your long lives?
To summon the leaves
through them?
You are difficult like the face of God.
Ys
The harbor was barred. Under the sun rotted the sap of waiting fruit. There were
thresholds, nearly black, haunted by mint and oregano. A spring was visible under the sea.
It was in the island's immobility that everything took place.
The riddle was posed by an old man, whelk seller. The answer would have been
homegrown. Everything disappeared in a large epiphany of waves.
The town remained, walled harbor, scents, at twenty meters underwater.
Sickness
Body with ancient trails
retrod in every advent of pain
source after source.
Our floating island
intimate, at least, with the circuits of its existence
does not want to believe:
tomorrow the itinerary will be cancelled?
A flesh stuck in the sand
then salted with the salt of the void?
And so every wound is sweet
as proof
of this path known since the blood-dark.
We tell ourselves:
Until the death of the soul
I have my whole death in front of me.
Translator's Note:
What persists? What do we have in common? The collective memory of words. Languages are different keys to the same room.
Marie-Claire Bancquart is obsessed with legends and ancient religions, which through her poetry feel eerily indistinguishable from the present (see "Ys" from this selection). On the other hand, her poems often veer into prophecy, describing the contours of an afterlife or even a second coming with a startling matter-of-factness. Or, similarly terrifying: she explores death as the ultimate finality, where consciousness, time, and sensation have no more sway over us and we join the company of objects (see "Sickness").
These poems come from the first section of her collection Opéra des limites (José Corti, 1988), which is titled "Leçon des choses" or "Object Lesson," and I believe Bancquart would like us to consider the experience (or non-experience) of being inanimate—as a child, Bancquart suffered from a bone disease that left her immobilized for a long period of time, an experience which suffuses her work.
In many cases, however, the comparison is made with elements of nature, particularly trees, which in Bancquart's world must have their own sort of consciousness. How would our view of the world change if we found fellowship with a stone or an oak? How would we think about time and what would it mean to belong in this world, connected to everything around us? And then again, how can we identify and celebrate our human presence—our words, dreams, histories, ancestors, pain, loneliness?
Bancquart's imagery is stunning, weird in the best sense, and she does not shy away from addressing the big themes—seemingly ALL the big themes: god, death, language, the body, time, nature, history—but without cliché and without pontification. This is part of what marks her poems with a French sensibility; they are philosophical and dialectical. She uses questions frequently, and her poems often take place entirely in the conditional tense. Most of the poems from this collection are divorced from individual viewpoint. There is no one "you;" instead there is often a "we." It shouldn't work, to have such grand themes divorced from individual experience, but somehow she achieves it.
Claire Eder's poems and translations have appeared in Gulf Coast, the Cincinnati Review, PANK, Midwestern Gothic, and Guernica, among other publications. She holds an MFA from the University of Florida and a PhD from Ohio University. She lives in Madison, Wisconsin. Find her online at claireeder.com.
Marie Moulin-Salles is a French teacher and translator with 30 years' experience. She leads individual and group French classes for children and adults. She holds a Masters degree from Caen University, France, and an advanced Spanish degree from the University of Salamanca, Spain. Her translation work includes business documents, literary texts, simultaneous interpretation in the courtroom, voiceover projects, and live French narration with musical performance. She can be reached at marieSalles1[at]gmail.com.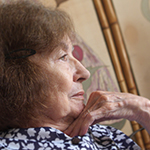 Marie-Claire Bancquart (1932–2019) was a French poet, novelist, and literary critic. She lived in Paris and was a professor emerita of contemporary French literature at the Sorbonne. Author of over 30 collections of poetry and several novels, she was the recipient of numerous prizes, including the Prix Supervielle, the Prix Max Jacob, and the Prix Robert Ganzo. Her work is anthologized in Rituel d'emportement (2002), Toute minute est première (2019), and Terre énergumène et autres poèmes (2019). A colloquium on Bancquart's poetry was held in Cerisy-la-Salle in 2011 and was subsequently published by éditions Peter Lang, with the title Dans le feuilletage de la terre.
&nbsp