Standoff at Café Phantom
The Atomic Learning Team was hungry. They had no money, as they were orphans, so they put rocks in each other's cheeks to make eating impossible.
The three youngest wanted to visit a restaurant and beg for food. But Jane said, "We are not acting mature enough to visit a restaurant."
So they sulked along through the afternoon, growing hungrier.
Finally Bee said, "Let's put on a play to show how mature we are."
"Show it to whom?" said Rufus.
"To ourselves," said Jane. "It's a wonderful idea!"
"I'll be the great sickness," said Chips. "And I'll come down to earth from a space rock."
Everyone laughed; they knew Chips didn't understand good and evil.
The group began to hunt up costumes.
Bee found a puffy dandelion and said, "Look, I am the moon!"
Rufus made a giant hat from mutated lily leaves. He said, "I am important. I am acting like a very important man with this big hat. My hat is as tall as an arm!"
Chips found a puddle of dried white mud and fashioned himself a mask. "I think that I will also be the nuclear dead. I will die slowly onstage." His eyes glowed with excitement.
Jane dressed herself in orange and red, all from rags and leaves and animal parts. She said, "I'm not telling what I am," and grinned.
The Atomic Learning Team worked feverishly through the afternoon, making their script and practicing their lines.
With only a few grasshoppers and the spy planes of who-knows-what great army to witness them, the play began:
THE GREAT SICKNESS
(bursting onto stage)
I am looking for a suitable companion.
THE MOON
I have no companion. I shall have no companion. But here I am.
THE IMPORTANT PERSON
Do you both hear the pounding of my heart?
THE MOON
No!
THE GREAT SICKNESS
No!
THE UNKNOWN
I hear something.
THE IMPORTANT PERSON
What is it? I must know!
THE UNKNOWN
I hear space.
THE MOON
I hear that too! It has no sound, but I hear it all around.
THE IMPORTANT PERSON
I am in space. My heart is in space.
THE UNKNOWN
No, my friends, space is the space between. I do not hear the heartbeat. I hear the space between the beats.
THE GREAT SICKNESS
Then you are not a suitable companion for me.
THE NUCLEAR DEAD
We are your companions!
THE GREAT SICKNESS
But I am done with you.
THE IMPORTANT PERSON
I am too important to go with you, GS!
Laughter by all present.
THE GREAT SICKNESS
But I will take you to a restaurant for tea and meat.
THE IMPORTANT PERSON
Oh?
THE NUCLEAR DEAD
May we come?
THE IMPORTANT PERSON
I am hungry. Let's go. (turns to the unknown) Will you join us?
THE UNKNOWN
I am always with you. I am between the spaces of things.
EVERYONE TOGETHER
Excellent!
The play had been a success, they felt. It had stirred them. Rufus asked Jane about her character, The Unknown.
"Yes," said Jane, "that is what I am. The unknown. I am like a far-off fire, unseen." She smiled. Then she removed her costume and resumed her role as The Communist. She said, "Now that we are mature enough to visit a restaurant, let's not waste time. Let's be humble but purposeful."
And soon they found themselves sitting in a pleasant room at a round table, trying to read a menu.
Rufus whispered, "But Jane, there is the problem of money."
Jane thought about this and said, "We should be able to eat without using violence or money or trickery, now that we are mature thespians."
Chips looked about the strange restaurant. "You seem so confident about commerce. How did you learn about it?"
Jane frowned. She simply said, "Marx. That's all."
Bee chimed in, "Maybe we could put on our play here, in exchange for food! They have fried squash blossoms as big as a human head."
Chips said quietly, "I brought the Golden Apple. We could barter." He showed them the small bag.
Bee replied, "I though your toy was in there."
Chips looked frightened. He didn't want to lose the glowing toy. It had become his companion.
Rufus laughed, "Your toy has been shown to have use value, Chips. Relax."
Jane said, "We shall order cooked bread," and when she closed the menu, she saw that it was attached to a small door in the wall, and when she opened the door, she saw that it was attached to a person—the waiter. He had heard everything.
He cleared his throat and proclaimed, "We do not permit theatrical revues at this restaurant. This is a family establishment."
The Atomic Learning Team shifted uncomfortably and looked toward Jane.
But Chips broke in, saying, "Might we trade this golden apple for some food?" He held the bag open before the waiter, who smiled.
"Yes, of course. We take golden apples here."
The Atomic Learning Team was happy to be rid of the golden apple and awaited their meal. No more rocks in their cheeks!
They crossed and uncrossed their legs in great shows of maturity. The bread arrived and they ate, and more bread arrived until they folded their hands over their stomachs, exhausted. They drank from a pitcher of iced tea that tasted of barley, and spread preserves onto the bread until it softened to a brilliant paste.
At the end of the meal, Chips handed the waiter the golden apple, and they all stood to congratulate him on a wonderful transaction. After they endured an awkward silent moment together, the Atomic Learning Team found an exit door and walked between rows of high wooden fencing back toward their clubhouse in the empty lands of the irradiated territories.
"Food is life," said Jane.
"I am so happy," said Rufus as he itched himself.
How far they had come. Sunlight spread over the grasses and the paths. Then they heard a familiar slithering.
They turned to see the old serpent, and Chips and Bee laughed with surprise. Jane frowned and asked, "Why have you tricked everyone?"
The serpent didn't answer. Everyone knew the reason.
Chips asked the serpent if he would like to be a golden apple again, and when he said yes took out his carrying bag and commanded him to do so.
They walked home bearing their confusion. Had they had participated in a theft? Had they colluded?
Jane said, "Rufus, commerce may be too tricky for us. Or it may always, at its root, be crime. We must be more careful with it."
Rufus merely nodded as he walked; he was dreaming again in his flowery mind. He took his delight in the circular quality of their adventure and watched it turning.
"I think we must shave our heads now," said Jane. "We are in a time of revelation and cleansing."
And the Atomic Learning Team walked slowly home, already rubbing their heads for what was to come.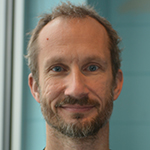 John Colburn is the author of Invisible Daughter (firthFORTH Books, 2013), Psychedelic Norway (Coffee House Press, 2013), and dear corpse (Spuyten Duyvil, 2018) as well as three chapbooks of poetry. He lives in St. Paul, MN and is one of the publishers/editors in the Spout Press collective.
&nbsp