MONUMENT FOR THE ROSENBERGS IN ZAPATA STREET IN HAVANA
I stand–elbows and knees locked–before an idol,
of mock-marble faded by the sun that shot
through the whorled branches of the Ceiba tree:
Here, stands a statue for the Rosenbergs,
in Zapata street, in Havana.
The date of the murder,
and an inscription that reads
as a friend's personal note to Julius
& Ethel Rosenberg.
Here, in the shadow of the Ceiba;
and in weak adobe bread-oven-brick and mortar:
acknowledged,
that you were
murdered.
A boy on a bicycle selling plastic junk hisses 'Pssst' to catch my attention
But I am not interested in his plastics,
while standing here: before a statue for the Rosenbergs,
here: in Zapata street.
My grandmother Naomi saw them, on TV
when they were still alive.
She danced the jitterbug in her youth (but not on that day)
Naomi cried for Frankie
Sinatra, when he died…
A pain behind my lungs is my heart, excised
by shining black blade from most poems;
but the pain in my pain,
surges from boiled tap-water
they use in the guayaba
and in tamarind juice
to dilute—
I carry, in my pocket
poems of Juan de la Cruz:
who was tortured,
sentenced and, once, a Jew.
He sent himself Up to a cloud
when he wanted to….
A bruise, in my mystic forehead
remembers: Russian ruins, Persian ruins,
rubble brought to the tropics.
Rubles, too.
Ruins, brought to the lips,
in a baby-spoon with guayaba,
spoiled and made of me a mangled scribe.
In heaven, electric chairs zoom,
dragging curtains and chains,
with anvils and ploughs down below, and Rosa
Luxembourg
saying ''Those who do not move,
do not see their chains.''
Electric thrones just reek of such Christian Apocalypse—
You know, the one with hell in it—
Nobody intends to be Executioner,
when blaming a Cruz,
or pinning it
on The Russians.
Further down alphabetically ordered road,
looms the Necropolis: most vast,
patient cemetery of the Americas,
(Executioners and executed, by pelotón squad.)
Black carcasses of birds and lambs,
left as offerings to darken outside
the yolk-coloured high walls,
across the street from myriad flower shops,
for gladiolas, and those deigning more decorum.
Jews bring and drop stones,
not hyacinths for the dead.
Flowers as Kaddish are gifts
for the living, as the Spring.
On the other hand, someone's
been depositing slain roosters
for the dead. But that practice falls neither
under the date-palm shade of kosher,
nor under the taller
Cruz.
It is not a ruse,
that Havana
sports no fewer than 4 synagogues,
and many feuds
(the Grand Synagogue
shares the multiplex
edifice with the Brecht theatre)
And never
did war conflagrate between them.
Such wars go unmentioned,
in official Samson-census history, at least—
But many a tamarind-bitter tale stands scrawled,
engraved even,
on invisible bathroom walls of Jericho—
and under bark and whorled root of the Ceiba,
tree of life, which stands, sprawls–
Guarded by the Chichirricú,
(the dweller, who says "cheecheereecoo!")
its spirit, Guardian Cherub…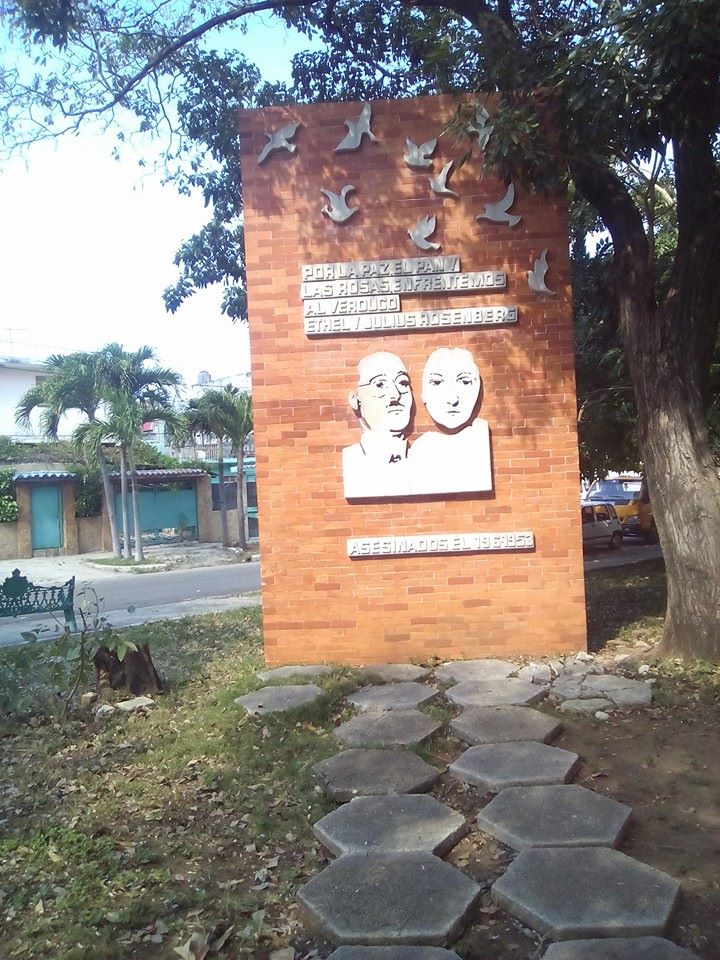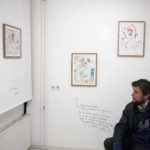 Arturo Desimone, Arubian-Argentinian writer and visual artist born in 1984 on the island Aruba, which he inhabited, emigrated to the Netherlands at the age of 22 after writing the poem "Age 22." Author relocated to Argentina, while working on a long fiction project about childhoods, diasporas, islands and religion. Desimone's articles, poetry, and fiction pieces have previously appeared in CounterPunch, Hinchas de Poesía, Moko, Island mag, Círculo de Poesía , Sydney Review, New Orleans Review, and he writes a blog about Latin American poetry  for Anomaly, Notes on a Journey to the Ever Dying Lands. This April sees the release of a collection of poems related to politics of the (mostly Mediterranean) sea, Poems of the Costa Nostra / Mare Nostrum, with Hesterlglock, a UK press. In March, a different poetry collection, Ouafa and Thawra, gets released with African Books Collective.
&nbsp