All my life I wanted to be a gift to the Nile
after Ocean Vuong
i
Tell me it was for love
& nothing else. For love is the body's way of asking for more
than it can take.
i
I'll tell you how I once saw myself with your chest. How one night, after
you died
a sixth time, we got up to make green lentils, and the grilled cheese I like
& I stood there washing dishes until my fingers pruned
and the rest of me
pruned.
It was then I learned that in the wrong skin, a woman is like water
looking itself in the mirror.
i
In an earlier life, you could tell you were
a person
because when you walked into a body of water,
your genitals
would mean nothing to a god called Hapi.
Some days I am Hapi.
Some days I am a woman drowning.
Hate
after LOVE, by Tina Chang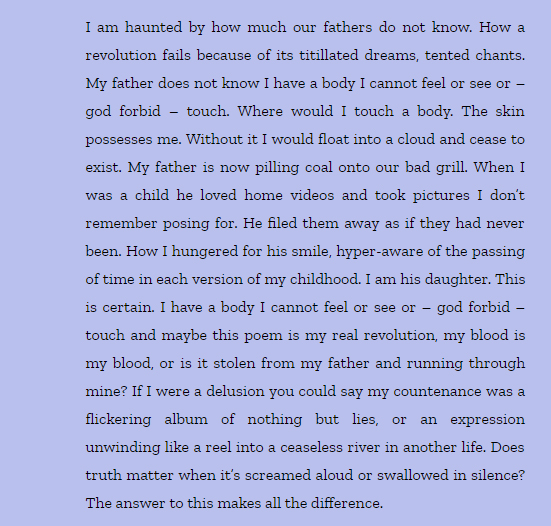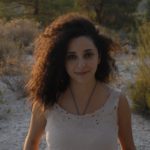 Sara Elkamel is a freelance journalist and poet, living between Cairo and New York. She holds a Master of Arts in culture journalism from Columbia University's Graduate School of Journalism. Her writing has appeared in The Guardian, The Huffington Post, The GroundTruth Project, Ahram Online, Guernica, Riwayya, and elsewhere.