On Ghazal Shaa'irii versus Natural Shaa'irii:
Being excluded from a universe, too, is a type of dance. Still,
so often, we write of the moon.
Asymptote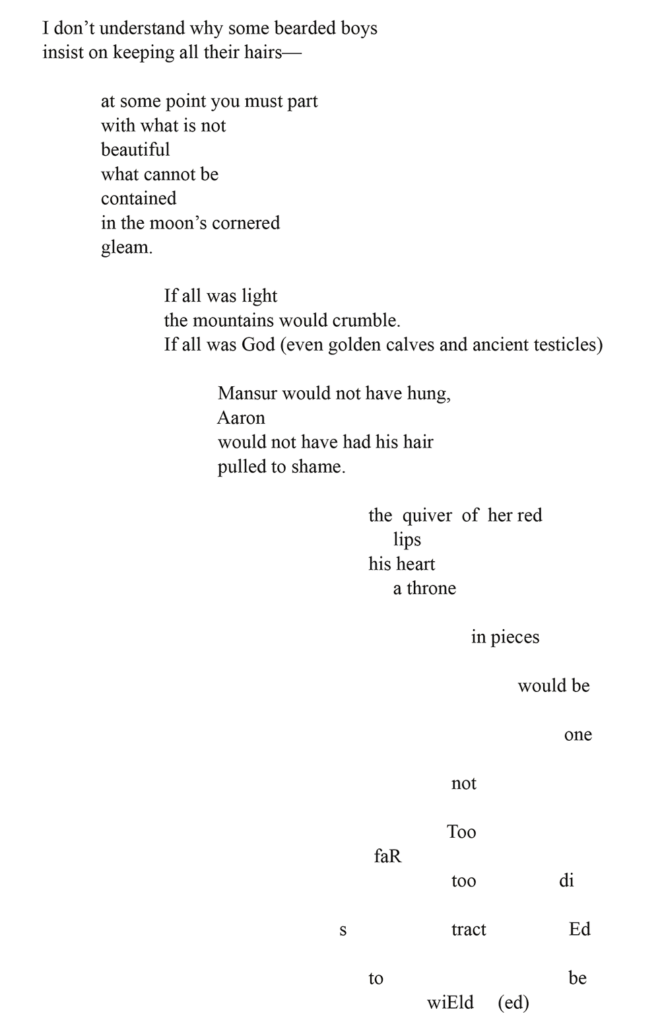 The first three weeks of war
Someday I will forget
to think of you.
Like a fawn drinking water,
the azure disappearing beneath her tongue.
Adeeba Shahid Talukder is a Pakistani-American poet and translator. She translates Urdu and Persian poetry, and cannot help but bring elements from these worlds to her own work in English. A Best of the Net finalist, her work has appeared or is forthcoming in Glass Poetry, Solstice Literary Magazine, Washington Square Review, PBS Frontline, and the Huffington Post among other publications. Adeeba received her MFA in Creative Writing at the University of Michigan, and is a 2017 Poets House fellow.